15 February 2013
Listen Media Company will not receive £1million Regional Growth Fund cash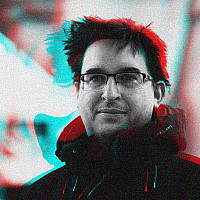 A company which promised to create hundreds of jobs in Liverpool by producing media content, will no longer receive an estimated £1m+ of Government funding.
The Listen Media Company was essentially a shell company registered to an address in Cambridge when it first secured the Regional Growth Fund cash. According to Companies House, it has now relocated to a residential street in Surrey and describes its business as "television programming and broadcasting activities."
In a written statement to the House of Lords, Michael Fallon, the Minister of State for Business and Enterprise listed The Listen Media Company Ltd as one of 45 firms which were no longer to get RGF funding.
"A number of bidders have withdrawn since I last published the list in September. The withdrawal of a small proportion of bids is to be expected given the robustness of the contracting process," he wrote.
"Bidders may withdraw a project or programme for any reason. Commonly these include global market conditions; realisation through the due diligence process that the project could not be supported (including on state aid grounds); and changes in senior management or parent company strategy."
The RGF has a minimum pay-out of £1m and when approached in 2011 after it had secured the grant, neither the Government nor the Listen Media could say exactly what the company planned to do with the cash, despite promises of creating 200 jobs directly and "many hundreds more through the supply chain activity."
It stated that many of its sales would be global exports, but that "the exact nature of content cannot be revealed for commercial reasons."
Listen Media had promised to make further announcements when the Government's due diligence was concluded. However, it withdrew from the process bid before this could be conducted.