14 February 2013
GMG buyout by Global could harm competition in some regions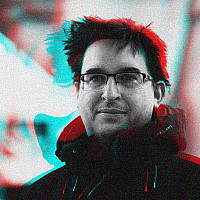 The Competition Commission believes that the buy out of GMG by Global Media could lead to higher prices for advertisers in some parts of the country.
Among the 7 areas highlighted by the regulator are Greater Manchester, the North East, the South and West of Yorkshire and North Wales. It estimates that the non-contracted airtime revenue in these areas is worth around £50m.
Its provisional findings showed that where Global and Real and Smooth stations overlap or compete, "advertisers buying airtime on a campaign-by-campaign basis directly or through smaller agencies (non-contracted advertising)" could face higher costs for advertising, sponsorship and promotion activity.
However, it said that nationally, there wouldn't be any significant impact.
"The advertisers most likely to lose out from this deal are those who do not use national media agencies, and so includes smaller and medium-sized companies. These advertisers rely on the presence of competing commercial stations in order to negotiate a good deal," said Simon Polito, chairman of the Global/GMG Radio inquiry and CC deputy chairman.
"Whilst in many cases advertisers do have alternatives through other media, radio is often an integral part of a wider media campaign and there remain campaigns for which radio advertising is important. We will now look at ways in which we can preserve competition and look after the interests of advertisers in these areas."
In its "Notice of Possible Remedies" paper, the Competition Commission recommends that Global can sell the whole of the acquired business; the whole business apart from those stations in London and the West Midlands; or sell individual stations in the affected areas.
The full provisional findings will be published tomorrow (15th February), while a final report will come after a period of consultation.
GMG Radio was sold to Global in June last year for an estimated £70m.