21 February 2013
Dispatches investigates Liverpool Care Pathway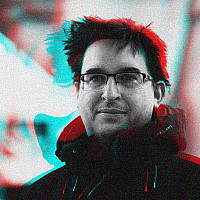 Channel 4's Dispatches is to investigate allegations that tens of thousands of seriously ill people have been put "on a pathway to death."
The Liverpool Care Pathway was developed by the Royal Liverpool University Hospital and Liverpool's Marie Curie Hospice. In use since the 1990s, it has been designed to allow patients to die with as much dignity and in as little distress as possible because doctors can withdraw treatment or tests that would be deemed to cause unnecessary suffering at the end of the patient's life.
Accepted as good practice by carers, Channel 4's Death on the Wards programme will look into claims that liken LCP to "legalised euthanasia" with some families claiming that doctors have "killed off patients" who have had months or years to live.
One of the country's leading palliative care doctors, Professor Sam Ahmedzai doesn't use LCP with his patients:
"I've no doubt that many patients do achieve a good, calm, peaceful death. The problem is that it's not always initiated at the right time, on the right patient, and the medication and the actual things that are taken away can sometimes aggravate a person's dying rather than smooth it over."
An estimated 130,000 people died last year after being placed on the LCP. Originally intended for those with terminal cancer, it's now used by those with other illnesses including strokes.
Dispatches will interview specialists, terminally ill patients and families to find out whether doctors can accurately tell when someone is dying.
"There is no data for telling that somebody is in the last hours or days of life," leading neurologist Professor Patrick Pullicino will tell the programme.
"If you start to say somebody has a poor prognosis then you make it a self-fulfilling prophecy."
The programme will also reveal the results of the first survey of 1000s of doctors into how the process of dying is managed in hospitals. This has been conducted in conjunction with the British Medical Journal.
It air 4th March 2013.