22 February 2013
BBC Yorkshire airs special programme on Bradford's journey the Capital One Cup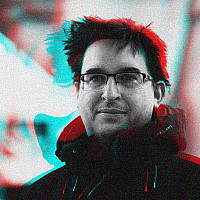 On the eve of Bradford City's first major cup final for more than 100 years, BBC One in Yorkshire is airing a special documentary to show what it means for the city.
Presented by lifelong City fan, Paul Hudson, it will look at the implications of the match both on and off the pitch. He'll consider whether footballing success could be enough to lift Bradford "out of the doldrums" and restore its pride.
In reaching the final, Bradford have knocked out Wigan, Arsenal and Aston Villa, a remarkable achievement for a mid-table League Two team.
Bradford City - Everything To Play For has been produced by Paul Greenan, with Jane Birch the executive producer.
It airs tonight on BBC One in the Yorkshire region at 19.30.
MBNA wins Capital One Cup
Meanwhile, there is one team already celebrating before a ball has been kicked. It's Capital One's competitor, Chester-based MBNA, which is the official credit card partner of both Bradford City and Swansea.