19 February 2013
BBC Radio stays on board for racing coverage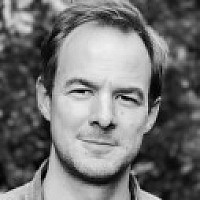 BBC Radio 5 Live has completed an eventful day for the station by agreeing a new four-year racing deal with the Racecourse Media Group.
The deal will mean that every single race will be available live on BBC Radio, and includes extensive live coverage of flagship events such as the Cheltenham Festival.
Jonathan Wall, announced earlier today as the new permanent controller of the station, said: "We're delighted to have renewed our contract with Racecourse Media Group, which further demonstrates our commitment to racing. The sport has always been a core part of BBC Radio 5 Live's output and 2013 will see more great coverage led by the best commentary team in the business, Cornelius Lysaght and John Hunt."
5 Live's Cornelius Lysaght
Veteran racing broadcaster Derek Thompson (pictured above) will join 5 Live's Cheltenham Festival team, which also includes Andrew Thornton, the 1998 Gold Cup-winning jockey, and Paralympian Kate Grey, who joins as a roving reporter.
Wall added: "We're really looking forward to the Cheltenham Festival, when the whole station gets involved to bring all the action, atmosphere and excitement to listeners. I'm also delighted to welcome Andrew, Derek and Kate to our team. The comprehensive radio coverage combined with the wide reach of BBC Online and mobile will deliver excellent coverage of the sport to audiences."
Richard FitzGerald, chief executive of Racecourse Media Group, added: "The BBC has been an outstanding partner in promoting British racing over the years and the sport looks forward to continuing this valued relationship, via the BBC's radio, online and TV news coverage.
"We are delighted that BBC Radio and Online has increased its commitment to racing, and it is excellent news that every race from the Cheltenham Festival will be covered live by BBC Radio. The sport will undoubtedly benefit from more quality airtime throughout the year.
"BBC Radio 5 Live is renowned for its clean production, clear presentation, incisive on-course reporting and stirring commentaries. We look forward to the team – along with the excellent BBC Sport website – conveying the excitement of all the big events, starting with next month's Cheltenham Festival."