22 January 2013
United take complete control of MUTV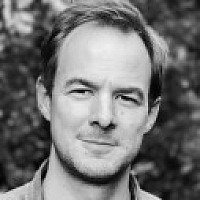 Manchester United is now the sole owner of its television channel MUTV after buying out BSkyB's one-third share in the company.
Describing the purchase as a "strategic acquisition", the Old Trafford club now has complete control of content and distribution.
MUTV was launched in 1998 as a three-way joint venture with Sky and ITV as equal partners. United had bought ITV's one-third stake back in November 2007 for more than £3m.
A statement on the club's website said: "This latest acquisition is a natural progression and is indicative of the club's desire to have full control of the content generating and distribution capabilities across all of its businesses."
Commercial director Richard Arnold added: "The acquisition of Sky's stake is great news for all our fans who watch us around the globe, MUTV, its staff and the club.
"We look forward to continuing to enhance our media proposition and distribution capabilities in the years to come, and delivering some of the best and most compelling content to our 659million followers."
MUTV is available in 57 countries around the world, costing £6 per month to its 100,000 UK viewers via cable or satellite.
It currently employs around 60 staff and operates from offices in central Manchester, a studio at the club's training ground and facilities at Old Trafford itself.