29 January 2013
Local TV licence to be issued in Carlisle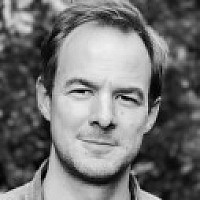 Carlisle has been named as one of the next batch of places where Ofcom will issue licences for local TV.
The regulator has named the Cumbrian city as one of 28 new areas where it will advertise local licences later this year.
Other places announced include Middlesbrough and Scarborough; licences have already been awarded to 19 areas including Manchester, Liverpool, Leeds, Grimsby, Newcastle, Preston and Sheffield.
The news comes as Ofcom revealed that the 12-year licence to operate the network spine for local TV had been awarded to Comux UK, the not-for-profit co-operative of local TV licence holders led by Canis Media.
The company saw off bidders including the BBC to run the network multiplex that the local TV stations will be broadcast on, which will be responsible for the required technical infrastructure.
The Government wants to see a nationwide network of local TV stations, some owned by local newspaper publishers, and successful bidders have already been announced for 14 of the first 19 areas. Some of these could be on air by the end of the year.
Ofcom will now seek expressions of interest for the 28 new areas named.
Comux said that the new local TV stations will be on channel 8 of digital terrestrial television service Freeview in England.