28 January 2013
Damson set for MediaCityUK opening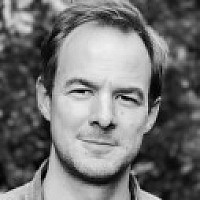 The Damson restaurant group will become the first independent food brand at MediaCityUK when it opens a new £1.4million venue on Friday.
The 140-seater, state of the art restaurant will be looking to continue the success of Damson in Heaton Moor, which since opening in 2009 has won more awards from the Manchester Food and Drink Festival than any other restaurant in its history.
The same team, chefs Steve Pilling (left in picture) and Simon Stanley, is behind the MediaCityUK launch.
Pilling told Prolific North: "We're in good shape - we have one of the best catering teams in the north with chefs from all over the world.
"It is probably one of the most exciting things Simon and I have done in the 25 years we've been working together."
The new Damson is situated overlooking the MediaCityUK garden and piazza, above Prezzo restaurant. Initially it will be open for lunch and dinner, although it is available for corporate bookings 24 hours a day.
It has also agreed a partnership with Salford City College's multi-million pound new skills centre 'FutureSkills at MediaCityUK', which will see Damson's expert team deliver bespoke training to budding chefs while they gain industry qualifications.
Previous apprentices trained by Damson have gone on to careers at some of the best restaurants in the country including Le Manoir aux Quat Saisons, The Star Inn and Bath Priory.
The Damson team also runs the Red Lion gastropub in Stockport, while a £2m restaurant called Roast Restaurant and Oyster Bar is scheduled to open later this year on Deansgate in Manchester city centre.