24 April 2017
A fortnight to go to the Prolific North Awards!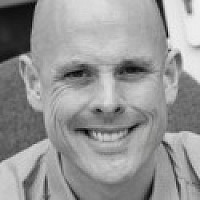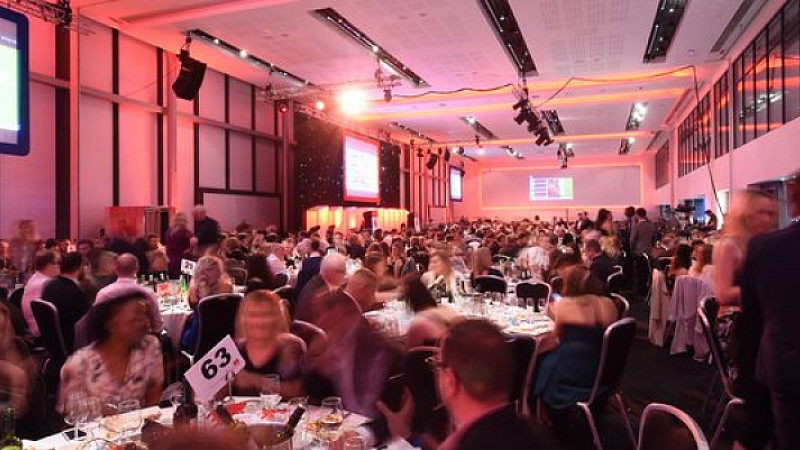 There are just over two weeks to go until the 2017 Prolific North Awards - the sector's biggest gathering and celebration of talent outside London.
Almost 300 entries were received ahead of the awards dinner at EventCity in Trafford Park on Thursday May 11th, which will again be hosted by comedian, actor, writer and presenter Justin Moorhouse (right).
Last year saw a sell-out capacity of 800 people come together for the evening and this year's gathering promises to be even bigger.We're delighted that Click Consult and dock10 have once again chosen to be headline partners of the event, which
Pitch Consultants will also be looking after the Twitterwall on the night.
For further information about the evening or to book tickets, please visit our dedicated awards site or contact Don't Panic on 01706 828855.
You can see the full shortlist for the awards here.
Entries
Entries were submitted by a wide variety of companies, organisations and institutions from across the North and a glance through the shortlist illustrates the enormous wealth and range of creative talent that is thriving across the region.
Unfortunately, given such a large number of entries, several dozen entrants will be disappointed not to have been shortlisted and we'd like to thank those concerned for their time and interest.
We'd like to thank the industry experts who made up our panel of judges: Nina Aggarwal, Chief Executive Officer and Founder, Fusion Learning; Jamie Boulger, Head of Digital, Bruntwood Group; Claire Braithwaite, Ventures & Partnerships Consultant, Co-op Group; Leanne Buchan, Principal Officer, Culture and Sports, Leeds City Council; Tom Cheesewright, Founder, Book of the Future; Stuart Clarke, Director, Media Yorkshire; Richard Collingwood, Brand & Digital Manager, Riverside Group; Jon Corner, CEO, The Landing; Ellie England, Account Director, Microsoft; Andy Green, Andy Green Creativity; Dave Edmundson-Bird, Principal Lecturer, Digital Marketing and Enterprise, MMU Business School; Sarah Halton, Founding Director, Tangerine Communications; Jim Hancock, Journalist and Presenter; John Jones, Corporate Partner, Beever and Struthers; Keri Lewis Brown, Owner and Founder, K7 Media; David Prior, Editor, Prolific North; Sandy Lindsay MBE, Chair, Tangerine and The Juice Academy; Rose Marley, CEO, Sharp Futures; Neil McKay, CEO, Endless Gain; Rob McLoughlin OBE, Founder, Carm Productions; Karen Milligan, Head of Film, WRG Creative Communications; Charlotte Miskell, Managing Director, Contour Cosmetics; Matthew Quinn, Head of Media, Technology & Future Development, Liverpool FC; Rob Shaw, CEO, Jaywing; Danny Thompson, Commercial Director, Global
You can read more about the judges here.
The awards evening on Thursday 11th May will be a celebration of Northern talent and creative and commercial success, and is expected to once again attract the largest single gathering of senior creative and media folk outside London in 2017.

A review of last year's dinner can be read here. For further information about the evening or to book tickets, please visit our dedicated site or contact Don't Panic on 01706 828855. Any other enquiries should be addressed to nick@prolificnorth.co.uk.
The Prolific North Awards 2017: the shortlist
Animation / Graphics Company - sponsored by Manchester Metropolitan University
Bearded Fellows
Digital Imaging fx
dock10
Flipbook Studio
Flow Creative
Process Moving Image
Small Digital Agency (Up to 25 Employees) - sponsored by Steamhaus
Corporation Pop
Digitaloft
Fluid Digital
Marketing Signals
Mashbo
Modern English Digital
R.O.EYE
Reckless
Large Digital Agency (25+ Employees) - sponsored by Bruntwood
Building Blocks (part of Dept)
CDS
Click Consult
Clicky Media
hedgehog lab
Latitude Digital Marketing
twentysix
WMG
Independent Production Company - sponsored by The Loop
Audio Always
Blakeway North
Endemol Shine North
LA Productions
Nine Lives Media
True North
Veracity Digital
WhiteNoise Media
Small Integrated Agency (Up to 29 Employees)
Absolute
BDB
Fantastic Media
Hitch Marketing
ICG
The if agency
We Are Boutique
ZEAL Creative
Large Integrated Agency (30+ Employees) - sponsored by Better Placed
BJL
e3creative
Intermarketing Agency
Jaywing
One
Stein IAS
Workhouse Creative Marketing
WRG
Media Agency - sponsored by Quantcast
AKA North
MEC Manchester
R.O.EYE
Media Sales
Channel 4 - Nations & Regions
Guardian News & Media
Immediate Media Co.
More Media Sales
Time Inc
Small PR Agency of the Year (Up to 20 Employees)
Acceleris
Avant PR
Harris
KC Communications (Marketing)
Roland Dransfield
SkyParlour
Smoking Gun PR
Viva
Large PR Agency of the Year (21+ employees) - sponsored by Beever and Struthers
Brazen
Weber Shandwick Manchester
Havas PR UK
PR Agency One
SEO & PPC Agency - sponsored by Bing
Branded3
Bring Digital
Click Consult
Latitude Digital Marketing
Marketing Signals
MEC Manchester
Return
The SEO Works
Content Team
Digitaloft
Flipbook Studio
Hattrick
Lime Pictures
MEC WAVEMAKER
Reckless
Search Quest Europe
The Content Market
Broadcasting Programme - News & Factual
Audio Always for BBC Radio 4 - The Best Exotic Etiquette Academy
Blakeway North - Panorama - Revealed Britains Mental Health Crisis
Endemol Shine North - Idris Elba Fighter
Lizardfish TV & BBC Learning - Early Civilisations BBC Teach for 7-11 year olds
Made in Leeds - On The Aire - When Local Went Live
Nine Lives Media & CBBC - Ground-breaking documnetary to help breakdown the stigma of mental illness
True North - Breaking the Silence
True North - First Day at Big School
Broadcasting Programme – Entertainment
Blakeway North - 1966 - A Nation Remembers
Blakeway North - Julian Clarys Greatest Ever Christmas Ads
Lime Pictures Digital Team - Hollyoaks Live from Facebook HQ #HollyoaksNoExit
Made in Tyne and Wear - Made with Pride
True North & Channel 4 - The Lie Detective
True North Productions - Teen Mom UK – MTV
True North Productions for Channel Four - A New Life In The Sun
True North Productions for More 4 - Homes By The Med
Broadcasting Commercial
Equinox Film and TV Productions - Oak Furniture Land
On The Eighth & Transport for Greater Manchester - Radio Awareness Campaign
PHD & BMB - Rubicon Spring - grabbing the water market by the mangoes
Uber Agency
Website of the Year
Amaze & Childline - Putting children at the heart of digital transformation
Code Computerlove & MediaCom North - Hillarys.co.uk
Diva Creative & Leicestershire Partnership NHS Trust - Move it Boom! Rio
Formica Group & Kagool
Liquid Creative Agency - Southport Flower Show Website Design
Phoenix Digital & Argos Customer Support Website
Reckless & Bateaux London - Setting Sail In The Right Digital Direction
twentysix - New Era EMEA E-commerce website
App of the Year
Apposing - Liverpool ONE Tree Fairies AR App
Bolser Digital Agency & KFC - KFC Colonels Club App
Code Computerloves - The Higher Lower Game
Forepoint - Deals App produced for Moto Hospitality
Silverchip & Bolster Systems -Bolster App
TransPennine Express & The App Builder - The Loop
Uber Agency - Sheffield Doc/Fest App
Video of the Year
Anattic, Shortcuts Software & Jam PR - Barber Better Faster Stronger
Bearded Fellows & Global Support Services - Career and Companionship Campaign
Intermarketing Agency & PhD Nutrition - Brand Video 'The Difference'
Lizardfish TV & BBC Learning -Early Civilisations - How to Look Great Maya
Manchester United Foundation - United and Samuel - UnitedandMe
Stein IAS - Cliche Killer Videos
TransPennine Express & Studio North - Platform Providers
Welton Media - Craig's Story - His fight against pancreatic cancer
B2B Marketing / Integrated Communications Campaign
3ManFactory & Innova Solutions - When You Dont Have Mark Felix
BJL & BASF - Evidence sells Internally and to customers
Cameron Wells Communications & PMI Health Group - Superfoods Integrated FTSE 250 Campaign
Delineo & Aldermore Bank - Lazy Money
Don't be Shy - ClassFlow - Bringing Learning to Life
Fox Agency & Pagid - Taking the niche to the masses
Outwrite PR & Jackson Fire & Security - securing a hot reputation
Upp B2B & Brian Alfred - Nice one Brian! (Early Tax Rebate)
B2C Marketing / Integrated Communications Campaign (Less than £50k) - sponsored by CDi Yorkshire
Great Western Railway & MEC Manchester - #TracksOnTheTrack
K2L Marketing & GMPCC - #SittingRightWithYou- Domestic Abuse campaign
Liverpool ONE - Tickle on tour as part of the Tickle the Ivories festival at Liverpool ONE 2016
Markettiers, Playtime PR & BBC Worldwide - Getting the nation hugging for Cbeebies Hey Duggee
Pace Communications & KCOM - KCOM mobile acquisition campaign
Prohibition & Interflora - How good is your birthday?
Strawberry & Hull and East Yorkshire Hospitals NHS Trust - Remarkable People. Extraordinary Place.
Weber Shandwick Manchester & Aldi - Kevin The Carrot
B2C Marketing / Integrated Communications Campaign (Over £50k)
BBC Learning - The Mind Set campaign
BJL & Sherwin Williams - #RonsealAdBreak
Channel 4 Nations & Regions - MediaCom Hijacks C4 Comedy Gala
Everton Football Club - 2016/17 Season Ticket Campaign - Nothing Will Be The Same
gyro Manchester - University of Salford Undergraduate Recruitment Campaign 2016/17
Manchester Airport - Hainan Airlines takes off in the UK
MC2 - See Things Differently
More Media Sales, AdMaxim, DAN Network - Pizza Hut; Taste Freedom Christmas Campaign
Digital / Social Media Campaign of the Year - sponsored by Pitch
CreativeRace & Ritter Sport UK - Creating Social Magic for Ritter Sport Unicorn
Havas Media Manchester - BBC Eastenders #EELastOrders
I-COM & JMW - Website search visibility and conversion campaign
Modern English & Foo Fighters - Foo Fighters Glastonbury Announcement Campaign
Prohibition & Interflora - How good is your birthday?
Rule 5 for British Cycling - Half Way to a Billion - Taking Track Cycling to the World
Social Chain X hungryhouse - #LoveTakeawayActually
University of Salford, Tunafish Media and Petal & Co - A Match Made in Salford