09 February 2017
Prolific North Live: Registration badges are being sent out TODAY - and there's still time to join over 5,000 others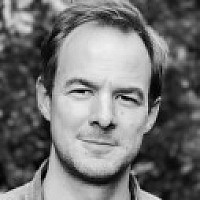 Entrance badges for next week's Prolific North Live expo are being emailed out to all registered attendees today.
Over 5,200 people have now registered for the North's leading media, marketing and creative industries expo, which takes place at EventCity in Trafford Park next Wednesday and Thursday, February 15th and 16th.
If you haven't registered yet, hurry! Registrations must be in by tomorrow, February 10th.
For all those who have registered, badges are being emailed out in the post today. Printing your badge in advance will mean you won't need to queue at the event itself.
If anyone does NOT receive their badge or has any other query about their registration or would like to add colleagues, please contact Laura.Perry@dontpanicprojects.com.
For any other last minute queries about the show, please contact the publisher, Nick Jaspan, at nick@prolificnorth.co.uk.
We will be publishing the full schedule of speakers and theatre programme on Monday and will be tweeting from EventCity throughout Tuesday as the 120-plus stands are set up.
Over 120 companies and organisations are already signed up to exhibit, Channel 4, The Landing, Steamhaus and Vision One are on board as event partners, with other room sponsors including Parker Software (the Storytelling & Innovation Theatre), Shoppertainment and the CIPR (The Comms Suite), and the CIM (The Marketing Suite).
Broadcast, the UK's leading national broadcast media platform and its sister operation, the Media Production Show, will lead two full days of outstanding speakers and great content as part of the Broadcast and Visual Media Theatre, with speakers from Coronation Street, No Offence, Channel 4, Warp Films and many more.
A total of 15 trade bodies - including the CIPR, IPA and IAB - have signed up to engage at the event, as have nine financial, professional and business support companies and partnerships.
And there will be a huge range of industry-leading speakers across Event City - click on the below links to find out more:
You can find out more information on our dedicated Prolific North Live site here.