23 February 2017
Creative England: The North West leads the way in creativity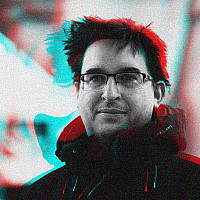 The North West heads the league in Creative England's Future Leaders list and top 50 companies according to its new annual statistics.
15 of the CE50 companies are from the North West, the highest proportion of all the regions in the UK. Seven come from Yorkshire and 3 from the North East.
Those on the CE50 list are picked by Creative England as being the best up and coming distributors and innovators.
A second list, The Future Leaders, are those deemed by a panel of  judges to be leading the charge for the creative industries.
Regional "Future Leaders" are: 104 Films in Sheffield; Evidential in Manchester; Gateshead's Hammerhead VR; Lucid Games in Liverpool; and Chester's Paw Print Games
"The CE50 and Future Leaders lists display the wealth of our country's creative talent and showcase the exceptional businesses that are driving the growth of our economy," said Caroline Norbury, CEO of Creative England.