05 August 2016
Blue-I and mclcreate to map Edinburgh's history onto the historic castle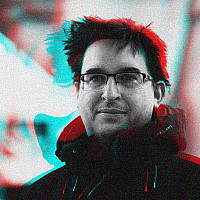 Two firms from the North of England have combined to project Edinburgh's 350million year history onto the side of its castle.
Forming part of the Edinburgh Festival opening ceremony this weekend, it will be one of the largest projection mapping projects ever staged in the UK.
Audio visual specialists, Blue-i in Leeds, is providing technical support, projectors and media servers for the event. It has dedicated 160 hours of programming and pre-production time to it, with 42 projectors delivering 840k lumens of light.
"Projection is a powerful tool for engagement at these type of events, but video mapping projects on this scale are few and far between and there are few technical suppliers in the UK that are able to take on a project of this size," said Ed Cooper of Blue-i Theatre Technology.
"Working alongside our colleagues from mclcreate has allowed us to support this show stopping display at the iconic Edinburgh Castle."
59 Productions has created the animated story, which is soundtracked by Mogwai and mapped onto the western side of the castle.
"mclcreate helped us to deliver last year's EIF opening event The Harmonium Project, to huge critical acclaim and - more importantly - overwhelmingly positive audience feedback," said Leo Warner, director of 59 Productions.
"In teaming up with Blue-i for the Standard Life Opening Event, Deep Time, they have created one of the few partnerships capable of delivering on a project of this scale and ambition from within the UK. We are confident in Blue-i's dedication to ensuring that we are able to technically deliver on our creative vision, and will be relying heavily on their team for their thorough planning and market-leading support throughout the weeks leading up to the show."
[Image: 59 Productions]