11 July 2016
Inspired Spaces North: Shortlist selected after "fascinating" judging session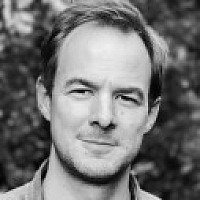 Just over two months ago we launched our search for the most inspired workspaces in the North's creative sector.
Inspired Spaces North, in association with Active Profile and backed by headline partner Capital&Centric and supporting partners Brabners and Zut Media, invited entries from agencies, organisations and companies across the North.
We're pleased to say we were inundated with entries of some truly stunning offices, with a total of 60 submitted.
And after a recent three-hour judging session when each and every entry was pored over and discussed at length, we have now shortlisted a total of 45 spaces.
We'll now be profiling the shortlisted entries on the site throughout September and inviting the people behind those spaces to a special event, to be held on November 10. More details will follow about this event in due course.
Our thanks to the judges who took part in the session - below is some feedback we had from three judges on the day.
Tim Heatley, co-founder of Capital & Centric Plc, said: "Getting to see such a range of approaches to creative space was really something. From sophisticated expansive areas to warm cosy corners, the varied uses of colours and materials were fascinating."
Mark Hancock, co-owner of Zut Media, said: "It was a fun session seeing the different approaches, ideas and styles to creative office design. The visual impact of the spaces was really something."
And Nik White, head of Brabners' commercial/IP team, said: "It was really impressive. The spaces show the wealth of innovative, ambitious businesses we have here in the North and the positive impact investing in an inspiring space can have."
Partners