01 July 2016
Creative Nation launched to "harness tech and creative disrupters"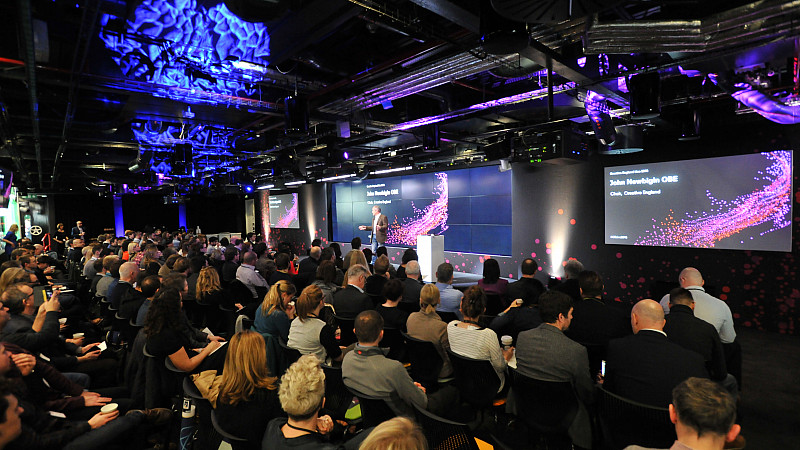 Creative England will use Manchester as a launchpad for a new initiative to promote creativity and innovation for brands and businesses.
Creative Nation is being development alongside communications agency, Karmarama and will officially launch at CE Live: Northern Lights, next week.
It plans to offer large corporate brands access to an "innovation pipeline" of 450 creative companies and partnership opportunities. As part of the programme, Creative England will allocate up to £500k of regional growth match funding for investment into creative briefs and the development of innovative projects.
In turn, Karmarama will be responsible for opening it up to the large brands, with the aim of fuelling business growth, by encouraging collaboration with "small creative disruptors."
"Speaking as an ex client with a background in brand building and category transformation, I'm both inspired by and passionate about the magic that happens when big and small companies collaborate creatively," said Dawn Paine, chief marketing & strategy officer at Creative England.
"Creative England is delighted to be partnering with Karmarama to catalyse and nurture those big and small guy partnerships. Through our unique position as an investor, connector and gateway to leading creative and tech start-ups, we're really excited to be helping brands and companies unlock their creative power to drive business growth and genuine competitive advantage."
As well as the cash, selected companies will be given access to Creative England Accelerate, which provides ongoing business support and advice.
"The UK's thriving creative industry offers endless possibilities for growth and innovation across the business sector," added Lawrence Weber, managing partner of innovation at Karmarama.
"Karmarama has spent the last two years working with brands like Unilever Foundry to understand and partner with the start-up community, accelerating their ability to test new ideas and technology before making them business as usual. We're thrilled to partner with Creative England on the launch of Creative Nation. Collaboration fosters creativity, and together we will help brands meet and invest in the very best entrepreneurial talent this country has to offer."
You can register for CE Live: Northern Lights here.