13 June 2016
Just five days left to get your entries in for Inspired Spaces North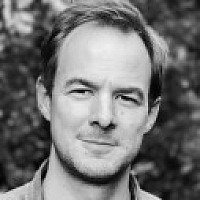 Entries for Inspired Spaces North - our initiative showcasing the finest workplaces belonging to the North's creative community - must be in by this Friday.
Launched in association with Active Profile, it will profile the workplaces behind the ideas that make our region such a hotbed for talent, innovation and achievement.
See our dedicated Inspired Spaces North page and entry form here - entries can be submitted up until 5pm on Friday June 17th.
Inspired Spaces North has been backed by headline partner Capital&Centric and supporting partners Brabners and Zut Media, and entries are invited from agencies, organisations and companies across the North.
We've already had numerous entries from big and small employers across the region.
Tim Heatley, co-founder of Capital&Centric, said: "We love creating innovative, quirky and creative spaces so we're excited at the chance to be involved in reviewing what other people have done with their own place."
For more details and to enter your workplace in Inspired Spaces North, visit our dedicated page here.
Watch the Inspired Spaces North video: