12 May 2016
BBC White Paper: "Groundbreaking" partnership with newspapers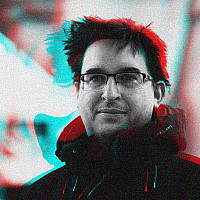 The BBC and News Media Association (NMA) have announced plans to support local journalism in the UK.
This will see 150 local reporters funded by the BBC and employed by "qualifying local news organisations" to cover local authorities and public services. This number could rise to 200 by 2019.
Last month Johnston Press CEO and NMA chairman, Ashley Highfield said that publishers were close to making a deal with local press. He said today:
"We believe this will strengthen and enhance local journalism, and the crucial role it has in holding local authorities to account, while maintaining the healthy competition between different news sources which is so important in a democracy.  More coverage and content from councils will be more widely distributed ensuring greater accountability and transparency in an ever more devolved Britain.
"As the market leader in local news provision, the local news media industry has long been keen to explore a more positive relationship with the BBC which would be of real benefit to our readers and licence fee payers. More work is needed to finalise the details but we have now all reached an agreement we believe will enable the BBC to benefit from local media's first class local journalism while providing an appropriate framework for use of this content."
The proposals also include setting up a video news bank to allow local news media to access BBC News output for use online.
It will begin as part of the Charter renewal in 2017. The BBC will also invest in a data journalism unit, to work with partners across the industry to "develop expertise and deliver content to all local news providers."
In addition, there will be an independent audit, to establish the use of local press content by the BBC on its media platforms - and vice versa.
The BBC will invest around £8m a year into the initiative.
"These plans are not just a milestone in the relationship between the BBC and the local press. They will enhance local journalism, ensure greater accountability of people in public life and enable BBC audiences and newspaper readers to get better coverage of what's really happening in their communities. These are big steps to strengthen local news. We will add 150 journalists reporting for their papers and BBC audiences alike. BBC video will reach more people through local newspaper websites. And, together, we will harness the potential of data journalism to improve our reporting of public services and institutions across the country," said James Harding, director, BBC News and Current Affairs.
The BBC will manage the operation from its Birmingham base.