26 April 2016
Print adspend gloom despite record year - but regionals outperform nationals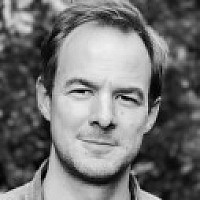 The UK advertising market grew at its fastest rate in five years in 2015 - with regional newspapers outperforming nationals in digital revenue.
According to the Advertising Association/Warc Expenditure Report, spend grew by 7.5% to £20.1bn, the largest increase since 2010.
Digital ad revenues rose nearly 15% on regional newsbrands
Cinema spend was up 20.8% to a record £283m, internet spend rose 17.3% to £8.6bn - with mobile spend up 61.1% to £2.6bn - and TV spend grew 7.3% to a record £5.3bn.
Radio, too, was up 2.9% to £592m, while out of home spend rose 3.9% to another record, £1.1bn.
Comparatively print had another bad year, with adspend for national newsbrands down 11% to £1.2bn.
This was primarily down to falling print ad revenues falling, and digital adspend was up by a measly 2.5% to £220m.
The report said: "Looking at print advertising revenues more closely, there was a 16.7 per cent drop for popular (tabloid) papers, and a more modest 9.2 per cent drop for quality (broadsheet) titles."
The picture looks slightly healthier for regional newsbrands. Print adspend dropped 9.5% to £977m, but digital showed a more pronounced rise than nationals, up 14.8% to £199m.
Tim Lefroy, the chief executive at the Advertising Association, said: "The UK is the fastest-growing major advertising market in Europe, and its most successful exporter. It's a tribute to our creativity and technical innovation."