18 March 2016
Revealed: The shortlist for the Prolific North Awards 2016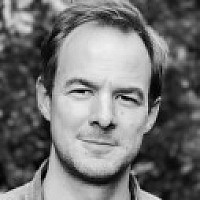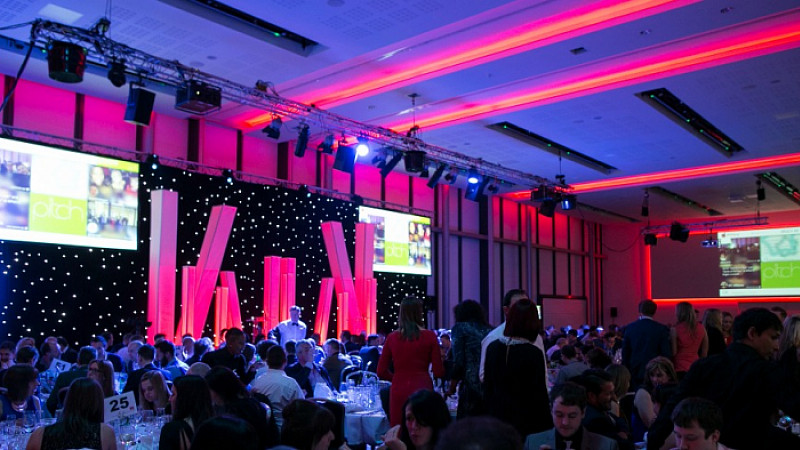 Today we can reveal the shortlist for the Prolific North Awards 2016 - jump straight to the list here.
Almost 300 entries were received ahead of the awards dinner at The Point at Lancashire County Cricket Club on Thursday 28th April, which for the first time will be presented by comedian, actor, writer and radio presenter Justin Moorhouse, while DJ Clint Boon will be returning with another floor-filling set.
We're delighted that Click Consult and dock10 have once again chosen to be headline partners of the event, which last year saw 750 people come together for the sector's biggest gathering and celebration of talent outside London.
Pitch Consultants will also be looking after the Twitterwall on the night, with mini-golf entertainment provided by Met Marketing. The photobooth is provided by Better Placed.
For further information about the evening or to book tickets, please visit our dedicated awards site or contact Don't Panic on 01706 828855.
Entries
Entries were submitted by a wide variety of companies, organisations and institutions from across the North and a glance through the shortlist illustrates the enormous wealth and range of creative talent that is thriving across the region.
Unfortunately, given such a large number of entries, several dozen entrants - ranging from multinational agency networks and publishers to more modest regional concerns - will be disappointed not to have been shortlisted and we'd like to thank those concerned for their time and interest.
We'd like to thank the industry experts who made up our panel of judges: Nina Aggarwal, Chief Executive Officer and Founder, Fusion Learning, Jono Alderson, Global Head of Digital, Linkdex, Martin Anderson, Creative Consultant, Andy Barke, Industry Head, Google UK, Leanne Buchan, Principal Officer, Culture and Sports, Leeds City Council, Tom Cheesewright, Founder, Book of the Future, Richard Collingwood, Digital Marketing Business Partner, Your Housing Group, Dave Edmundson-Bird, Principal Lecturer, Digital Marketing and Enterprise, MMU Business School, Tony Foggett, CEO, Code Computerlove, Richard Frediani, Senior Programme Editor, ITN, Pete Gould, Chief Marketing Officer, Matalan Direct, Andy Green, Andy Green Creativity, Richard Gregory, UK Industry expert, Jim Hancock, Journalist and Presenter, Theresa Lindsay, Head of Marketing, Hitachi Capital Consumer Finance, Rob Mcloughlin OBE, Founder, Carm Productions, James Murray, UK Search Advertising Lead, Microsoft, Hannah O'Sullivan, Marketing Manager, Diva Telecom, David Prior, Editor, Prolific North, Stuart Rowson, Editor, BBC Sport Online, Pierre Dadd, Auto Trader UK, Head of Marketing, Keith Crisp, Associate Director, Ocean Outdoor, Erika Rushton, Chair of Baltic Creative CIC Board, Colin Sinclair, Director of Property Marketing, Bruntwood, and Neil McKay, CEO, Endless Gain.
You can read more about the judges here.
The awards evening on Thursday 28th April will be a celebration of Northern talent and creative and commercial success, and is expected to once again attract the largest single gathering of senior creative and media folk outside London in 2016.

A review of last year's dinner can be read here. For further information about the evening or to book tickets, please visit our dedicated site or contact Don't Panic on 01706 828855. Any other enquiries should be addressed to nick@prolificnorth.co.uk.
The Prolific North Awards 2016: the shortlist
Animation / Graphics Company - sponsored by Manchester Metropolitan University
3sixtymedia
422.tv
Bearded Fellows
Edit 19
Flipbook Studio
Fuzzy Duck
Process Moving Image
RealtimeUK
App of the year - sponsored by Lucas Fettes
Appitized Health & Nottingham University Hospitals NHS Trust - Pocket Midwife
Degree 53 - Vibe Tickets App
Media Agency Group and Now Healthcare Group - Dr Now Mobile App
Modern English Digital - BBC Scrubbables
Uber and Topman – Topman X Nick Grimshaw app
B2B Marketing / integrated communications campaign
Active Profile and Riello UPS Limited - Make Mine Modular/Multi Power UK&I launch
Alliance Manchester Business School - From MBS to Anywhere
BDB and DSM - Beyond Nutrition
Savy Marketing and iForce - iForce rebrand
Cameron Wells Communications and Willis PMI Group – Superfoods - Powered lead nurturing campaign
Mustard - Making the difference to your summer
Rare Creative Group and Marketing Agency for Ideal Boilers - Igniting Growth for Installer Connect
Stein IAS and Trelleborg Marine Systems - Measurable Marketing Quality
B2C Marketing / integrated communications campaign - sponsored by CDI Yorkshire
BJL and Ronseal - An Apology from Ronseal
Channel 4 & Sofaworks Sponsorship of Gogglebox
Channel 4 and Crabbies Alcoholic Ginger Beer - Give it some Ginger
MediaCom North and Subaru - Outback Extreme Review
N Brown Group and Simply Be - Simply Be Real
Return On Digital and Canopies UK - Driving More Website Leads
Smoking Gun PR and Silentnight - The Sleep Expert
TBWAManchester and MBNA - Boringly Good
TBWAManchester and Yours Clothing – Fashion Freedom
Broadcasting Commercial
DTW and The Law Society of England and Wales - Use a professional. Use a solicitor positive outcomes
Equinox Film and TV and Oak Furniture Land – No Veneer in 'Ere
On The Eighth and Transport for Greater Manchester - Road Safety Radio
TBWAManchester and MBNA - Boringly Good
Pizza Hut Restaurants - Taste Freedom Campaign
TBWAManchester and Rentalcars - Rentalcar-ma campaign
Broadcasting Programme - Drama
LA Productions - Moving On series 7
Lime Pictures - Hollyoaks
Lime Pictures - Rocket's Island Series 3
Lime Pictures - The Evermoor Chronicles Series 1
Broadcasting Programme - News & Factual
Audio Always and BBC 5 live - Hurricane Katrina 10 Years On Science of the Storm Blakeway North - Benefits and Bypasses - Billion Pound Patients
Lizardfish TV and Close Up Productions for CBBC - My Life Coming to Britain
Made in Leeds TV - On The Aire Christmas Flood Coverage
MUTV - Sporting Reds Million Dollar Dreams
Nine Lives Media and Dispatches - Aldi's Supermarket Secrets
True North and Channel 5 - Gift of Life
Content Team
Citypress
Digital Health Age
Engage Comms
Flipbook Studio
Fourth Day PR
I-COM
ITV Studios Coronation Street Digital Team
Stein IAS
Broadcasting Programme - Entertainment
Blakeway North - Michael Jackson's Thriller with Ashley Banjo
ITV Studios - Coronation Street Live Uncovered
ITV Studios - Fearne & Gok Off The Rails
ITV Studios - The Big Quiz Coronation Street v Emmerdale
ITV Studios – Coronation Street Live Access All Areas
Made in Tyne & Wear TV - The Lowdown Made on the Dancefloor
News & Magazine (Printed or Online) - sponsored by Beever and Struthers
All Together NOW!
AuKids magazine
Big Issue North
Cheshire Life
Lancashire Life
Out and About in the North York Moors
Warrington Guardian
Yorkshire Life
Media Agency - sponsored by 422.TV
AKA North
Gig Retail
KMS Media
MEC Manchester
Media Agency Group
MediaCom North
Republic of Media
We Are Boutique
Radio Station
CFM
Metro Radio
The Bay Radio
SEO & PPC Agency - sponsored by Visualsoft
Branded3
Bring Digital
IDHL Group
Latitude Digital Marketing
MEC Manchester
Return On Digital
Search Laboratory
The SEO Works
Independent Production Company
Blakeway North
Chief Productions
LA Productions
Lime Pictures
Lizardfish TV
Nine Lives Media
Shine North
True North
Small digital agency (up to 25 employees) - sponsored by Steamhaus
CSI Media
Elementary Digital
Fluid Digital
Gospelware
Modern English Digital
Reckless
Studio Mashbo
Tariff Street
Video of the year
Bearded Fellows and Ladbible – The Ladbible app Launch
Doodledo Motion and Team Sky - Christmas Viral
Limehouse Films and JCB - Skid Steer North America
Maynineteen and Hammerson - Autumn Fashion Fix
Mocha and University of Huddersfield - hudfuture
N Brown Group and Jacamo - Do the Hakarena
Welton Media and Culture Liverpool - Culture Liverpool Highlights 2015
Media Sales
Channel 4 Television
Gig Retail
Guardian News & Media
ITV Business Development (Nations & Regions)
More Media Sales
Time Inc.
Website - sponsored by Orchard
BBC Learning – microbit.co.uk
Clicky Media and Darwin Escapes – darwinescapes.co.uk
Connect and UK Space Agency – principia.org.uk
Craghoppers – craghoppers.com
Kagool and Formica – formica.com
KMP Digitata and Bruntwood - bruntwood.co.uk
Mando and Robinsons Brewery – robinsonsbrewery.com
Nublue and the Jewel Hut - thejewelhut.co.uk
Large PR Agency of the Year (21+ Employees) - sponsored by ActiveWin
Beattie Group
Brazen
Havas PR UK
Peppermint Soda
Weber Shandwick
Small PR agency of the year (Up to 20 employees)
Avant PR
Down at the Social
Faith PR
Influential
Manc Frank
PR Agency One
Prohibition PR
Smoking Gun
Large digital agency (25+ employees) - sponsored by Video Ink
Amaze
Degree 53
Delete
Fat Media
Search Laboratory
Social Chain
Venn Digital
Visualsoft
Large Integrated Agency (30+ employees) - sponsored by Mustard Research
BJL Group
Intermarketing Agency
MC2
Savvy Marketing
Stein IAS
TBWAManchester
The fresh Group
Vista
Small Integrated Agency (up to 29 employees) - sponsored by Pitch
Agent Marketing
Bugler Smith
Cuckoo Design
Diva Creative
Fantastic Media
Liquid Agency
Oakbase
Roland Dransfield
Visit the dedicated Prolific North Awards site for more information about the event.