07 January 2016
Arris completes £1.4bn acquisition of Pace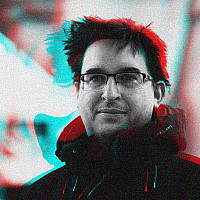 Arris has completed the acquisition of Yorkshire-based Pace, the world's largest developer of set-top boxes.
The combined operation aims to "transform video and broadband delivery through broadened portfolio, global footprint, and customer base."
The £1.4bn deal was done through a combination of stock and cash, with Arris taking 76% of the new company, with former Pace shareholders owning the remaining 24%.
The group's worldwide headquarters will be Suwanee, GA.
"Arris is investing in our industry's next stage of growth. This acquisition enables us to scale our leadership and innovation to transform global entertainment and communications for millions of people," explained Bob Stanzione, chairman and CEO of Arris.
"Our combined organisation unites two of the strongest leadership and engineering teams in the industry—giving us the scale, expertise, and technology to make ARRIS, more than ever before, the partner of choice for the world's leading service providers. Together with our customers, we're creating a world of connected, personalised entertainment and communications that blend seamlessly into our everyday lives."