14 December 2015
BBC launches iPlayer app on Apple TV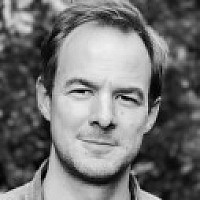 The BBC has launched its iPlayer app for the latest Apple TV.
Dan Taylor-Watt
The app had been a notable omission on earlier versions of Apple's set-top box.
Dan Taylor-Watt, head of BBC iPlayer, said: "With the launch of iPlayer on new Apple TV, I'm delighted we've been able to give people another way of accessing the full breadth and range of BBC programmes."
It's the latest in a series of updates to the iPlayer this year, with other new features including live restart, personalised recommendations and cross-device pause and resume.
Last week, it also introduced skippable trailers ahead of BBC programmes.