18 December 2015
BBC's Redcar digital documentary reaches more than 12 million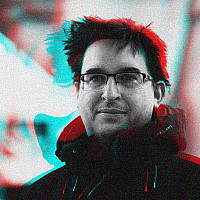 A digital documentary made by the BBC has reached more than 12 million people using just social media.
The Panorama feature has been looking at the town of Redcar over 50 days in the countdown to Christmas, as the community comes to terms with the closure of its steelworks.
Using films, clips, stills, infographics, GIFs, texts and blogs, it found a much younger audience, with more than 60% of those reached aged between 13 and 34 years old. More than 50% of those engaged, through commenting or sharing were under 34.
It includes an ongoing photo essay, #HandsOfRedcar, with local businesses, former steelworks employees and local children, this was inspired by the Humans of New York project.
"Panorama is known for its award-winning original journalism and reporting. We have taken these qualities and proved we can translate them into different formats to create new ways of telling the story. We are incredibly pleased with the amount of audience engagement, especially with new and younger viewers," said Ceri Thomas, editor of Panorama.
There are a number of strands and narratives, such as that of Mike Gilbert, who lost his job and viewers have been able to follow his progress as he looks for something new.
The BBC believes it shows that long-form documentaries can work on Facebook.