19 November 2015
CBBC and BBC Worldwide seek "innovators" for animation pilot scheme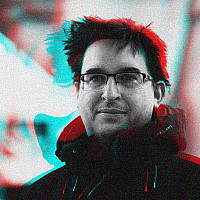 CBBC and BBC Worldwide are combining forces to launch the channel's first animation pilot scheme.
ANIM8 is an open call to find the next generation of UK-based animators, who will be able to pitch for funded development.
"The animation industry is going from strength to strength and I am really proud that BBC Children's are a major part of this and we have been able to work with some of the best animators in the country. With this initiative, we are hoping to open our doors even wider and bring new talent into CBBC that will engage with our audience in a fresh and innovative way," BBC Children's director Alice Webb told Manimation.
Pitches will be open to individuals, studios and companies, with the BBC looking for "compelling content that is character-driven, funny, energetic, unpredictable and upbeat with a unique take on contemporary life."
They are seeking to push visual boundaries and it's open to all forms of animation, including mixed media.
"Launching the ANIM8 pilot scheme is an ambition realised for CBBC. It is an exciting time and a key step in our continued objective of nurturing home-grown animation talent and producing original, innovative animated series that resonate with the CBBC audience," added Sarah Muller, creative director, scripted, animation and co-productions, for BBC Children's.
The scheme launches today, with a deadline of 22 January 2016 for initial submissions. Entrants will be taken through a "multi-stage development process" with the winning project being taken to pilot stage in April next year.
Entrants need to have a minimum of 2 broadcast, published or digital credits for commissioned work.
You can find more details here.