07 September 2015
Focus on mobile, merged iPlayer and free local content: Six key announcements from Lord Hall's speech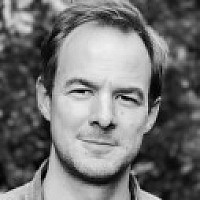 In an address at the Science Museum in London this morning, director general Tony Hall spoke about his future vision for the BBC in response to the government's green paper on charter renewal.
We've picked out six key passages from the speech relating to the local press, drama, mobile and more:
A closer relationship with the local press
"Local democracy really interests me. I've seen for myself how important our local radio stations are, and I'm really proud of the way they serve their communities. But I now want us to go further.
So, in future, The BBC would set aside licence fee funding to invest in a service that reports on Councils, courts and public services. And we would make available our regional video and local audio for immediate use on the internet services of local and regional news organisations."
The creation of an Ideas Service
"The Ideas Service will be a platform for the ideas that matter and for the people who want to explore them. An open online platform.
The Service will host the best content from the BBC but also from some of our country's leading cultural institutions – from the British Museum to the Royal Shakespeare Company, from the Edinburgh Festivals to the Liverpool Biennial, from this amazing institution – the Science Museum to the University of Manchester.
It will draw together online all the great things the BBC already does that we know the audience love and cherish. From Radio 4, for instance, or BBC Four, BBC Two, Radio 3, or our iWonder guides."
Hall proposes to use content from cultural events such as the Liverpool Biennial, above
A new commitment to drama production
"It has occasionally been suggested that the BBC should stop being a mainstream entertainer, because the market can provide mainstream entertainment.
But is anyone seriously going to propose to licence fee payers that their fee should only go to the niche programmes and services, that we should stop doing all the things they love most?
What makes the BBC work is precisely the combination of popular programming with the depth and range that only a public service provider can guarantee.
Being a public service broadcaster puts on us a special obligation to make programmes of distinction, to ensure that BBC programming is bold and creative and the best. To ensure that overall we don't just replicate what is already out there. So I want to make the BBC the most distinctive it's ever been."
A plan to show non-BBC shows on the iPlayer
The iPlayer helped create a market, and others followed with successful players of their own. But the result is that consumers have to search across many different video players. And Britain is losing out to global players, who are busy building platforms that could become gatekeepers to British content.
We want to explore new opportunities to help bring original British content together, to help audiences and industry alike make the most of this opportunity to support our cultural crown jewels. Our aim would be simple – to increase the traffic to, and investment in, original British content.
Hall proposes to open up the iPlayer to non-BBC content
An expanded World Service
This is a service we want to strengthen and expand through new proposals we are also publishing today. My own strong view is that this is one area where this country's voice could be much stronger - especially in the Middle East, India and Russia and the states that used to make up the Soviet Union.
And what we are offering will not just be a modern, made to measure, global service. It will also be far more open at a local level.
An increased focus on mobile
So if we want to serve our audiences with the news they expect – and trust – from us - we have to develop still further our service on mobiles.
Mobile also provides the best opportunity to deliver a more personalised news service and to inform audiences in new ways - the relevant data, context and information that everyone needs, delivered to suit their requirements.
A bespoke BBC News, made to measure for you, wherever you are.
Inevitably, this will be a more video based service - complemented by audio, graphics and text live from BBC News. It will be the place to go to find out the facts and to understand the story behind them.
Lord Hall