24 April 2015
Creative England holds finance event for SMEs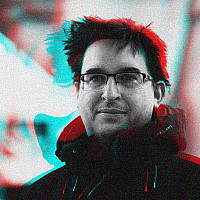 Creative England is holding an event at MediaCityUK to help creative entrepreneurs access funding.
Taking place at The Landing, it is intended to help SMEs work out how to get the right finance to help them grow.
"We know there is a knowledge-gap among creative businesses who regularly struggle to know where and how to access finance. Information can be hard to find and extremely complicated to navigate," explained Caroline Norbury, CEO of Creative England.
"These events are designed to demystify the world of finance, and present all the options in a simple, uncomplicated way".
The creative industry is reportedly worth "£8.8m every hour" to the UK economy and employs 1 in every 12 people across the country.
The free event will feature Patrick Towell from Golant Media Ventures; Luke Burns from investment banking firm, GP Bullhound; Ian Tabbron from Arts Council England; Tom Fiddian from Innovate UK and Irene Graham from British Bankers Association.
It takes place on April 30th at The Landing and places can be booked here.