20 November 2014
Harriet Harman calls for "creative devolution"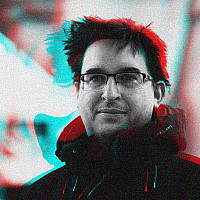 Harriet Harman has used her speech at the Nations & Regions Media Conference in Salford to call for "creative devolution."
The Shadow Secretary of State for Culture, Media and Sport, and Shadow Deputy Prime Minister said that the UK needed to address the "disproportionate" concentration of media in London and the South East.
She said that if Labour came to power they would devolve "significant" economic powers to city and county regions to promote the creative industries.
"No one in their right mind thinks that talent is only to be found in London. People living outside London should get a fair crack of the whip, and that means public policy supporting creativity in all parts of the country," she said.
 
"As part of creative devolution we need a much greater focus on the work of local councils who, as Manchester exemplifies, can play a massively important role in developing and supporting cultural and creative activity in their areas – not least financially."
 
Talking about the BBC, Harman stated that she remained committed to the licence fee - "because, for all its imperfections and anomalies, no one's shown a better way of funding the BBC."
 
The Nations & Regions Media Conference is organised by the University of Salford and runs until Friday.