06 October 2014
BBC iPlayer shows now available for 30 days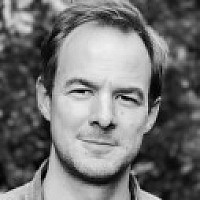 The BBC has extended the amount of time that shows are available on its iPlayer service to 30 days.
Previously, viewers had just seven days to catch up on programmes.
The move was announced in April but comes into effect from today, ahead of the broadcaster's autumn schedule.
Director general Tony Hall said: "BBC iPlayer pioneered online viewing. It is recognised as not just the first but the best service of its type in the world."
Ralph Rivera, director of Future Media, BBC, added: "There is a huge demand to make programmes available for longer on BBC iPlayer – as we continue to see people search for their favourite programmes after the seven day catch-up window. Whether it's on the bus on their mobile – or on their tablet in bed at night, I'm really pleased that we're able to give our audiences longer to watch and listen than ever before."
The most popular show on BBC iPlayer so far this year was the first episode of season three of Sherlock, which attracted 3,643,900 views.
iPlayer, which has a significant presence at MediaCityUK, recorded a record 3 billion requests in 2013, up 33% on 2012.