18 September 2014
Interactive broadcast firm never.no to increase MediaCityUK presence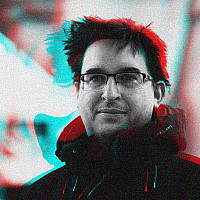 never.no, a company specialising in integrating social media into traditional broadcasting, has announced plans to increase its output from Salford.
The company has a new MediaCityUK focus, following the appointment of Scott Davies as its global CEO in August.
Davies, who was previously vice president EMEA, took over from founder, Lars Lauritzen. Based at MediaCityUK, he plans to make The Landing a new centre for viewer-led interactive technology.
"Not only are we right on the doorstep of the BBC, ITV and a number of leading independents, but we rub shoulders on a daily basis with creative, digital and media companies all doing ground-breaking work in the broadcast space," said Davies.
"That, combined with having user-testing labs on site, which can calibrated for any platform or device, means we are well placed to take advantage of the rapidly growing appetite for more and better live interaction with viewers via social media amongst both brands and broadcasters."
Davies will be part of a new leadership group alongside chief commercial officer, Kelly Moulton; chief technology officer, Taco Nieuwenhuis; and chief operating officer, Ase Lill Stenvik Jakobsen.
The firm also has offices in Australia, USA and Norway.