21 July 2014
Red seeks real-life sex stories for new Channel 4 series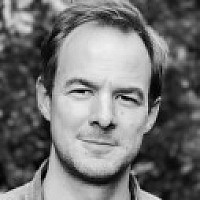 Red Production Company is appealing for people to lift the lid on their real-life sex stories for new Channel 4 series Tofu.
The online eight-part series, part of the trilogy of programmes devised by Russell T Davies, will be a light-hearted documentary exploring "all facets of contemporary sex culture".
It's being made by YouTube filmmaker Benjamin Cook and aims to "explore, debate and celebrate sex and sexual taboos through a variety of scripted sketches and intimate interviews".
Russell T Davies
Each episode will feature the stars of Cucumber and Banana - the other two programmes in the trilogy - celebrities, porn stars and members of the public.
And Red is seeking over-18 contributors "of any gender or sexual orientation" who are willing to talk about sex.
The MediaCityUK-based company added: "Discussions will range from the challenges and triumphs of first sexual encounters or coming out through to teenage lust, one-night stands, disastrous sex and hook-up apps like Tinder and Grindr.
"Whether it is older gay men recounting the fear and frustration they felt when homosexuality was illegal, the surprising sexual adventures of housewives or teenagers' first forays into sex – every story needs to be told."
Anyone interested should submit a short video here.
Writer Davies said: "While Cucumber and Banana are fictional, we know that often the sweetest, most heart-warming, most tragic and most heartbreaking stories are real life tales. Tofu is all about highlighting the very real issues that we reference in the fictional shows – it will be a unique mixture of content made by the very talented Benjamin Cook."