04 April 2014
RealtimeUK completes Smite trailer for World biggest games firm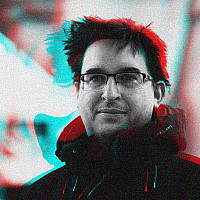 RealtimeUK has laid down a calling card for the international games industry, having completed a CG trailer for one of the largest global tech firms.
Tencent in China is not only the world's biggest games firm, it's second only to Apple and Google when it comes to worldwide tech companies.
Lancashire-based RealtimeUK was commissioned jointly by Tencent and Atlanta's Hi-Rez Studios to work on the Smite trailer.
Account director, Dave Cullinane told Prolific North that he'd first met with the company two and a half years ago and then this opportunity arose.
"When I first joined RealtimeUK, our focus was on console games in the North West, but the future is working on free-to-play titles and it means that now our work can come from anywhere in the world."
Tencent owns the free-to-play League of Legends game, which is the world's biggest game (27m daily players and 67m monthly players). Smite follows a similar storyline, with players choosing from a cast of deities and using powers to triumph over their opposite numbers in 5 v 5 matches.
The game has steadily been building up a community, with the official launch taking place last week. The trailer was also aired at an "e-sports" event in Georgia, where online gamers competed for a Smite Tournament prize pool of $200k.
A longer trailer is being created aimed at the Chinese market.
RealtimeUK recently opened a second base in Manchester and when asked whether they now had more international ambitions for office space, Cullinane admitted that they were "considering lots of places."
There are currently 35 staff working out of the 2 offices, working in the video game, broadcast and automotive sectors.