25 April 2014
Online shopping channel arrives at MediaCityUK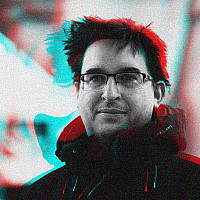 A new online shopping channel is being set up at MediaCityUK, aimed at the under 35s.
Conceptshopping.tv is the brainchild of Nicole Addy. The 22-year-old journalism graduate set up Digital Media Television alongside established entrepreneur, Patrick Chaney.
She says the channel will stand-out from the competition because it will be purely online and therefore aspiring designers, entrepreneurs and retailers will be able to "showcase their products on live, global television, at a highly discounted rate."
The channel will consist of 25 minute slots between the peak time of 9am and 9pm and off-peak from 9pm to 9am. Firms will be able to buy 20 slots over a 4 week period, these can be prerecorded with Conceptshopping's camera crew and presenters.
Addy, a Liverpool John Moore's University graduate said that she also wanted to offer students the opportunity to get involved in the project.
"I would have loved the opportunity to get involved with something like this when I was a student, so I want to give students time presenting, or behind the cameras, anything to help get them the experience they need to get their dream job. I'm the perfect example of if you want something, work hard for it and you'll achieve it."
The channel is set to launch in July. Digital agency, Groovy Gecko is creating the online platform.