04 April 2014
Boohoo becomes first ever sponsor of C4 commissioned game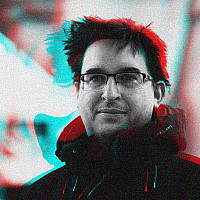 Manchester-based boohoo.com has signed a deal to become the sponsor of Channel 4's Made in Chelsea game.
Created by PaperSeven in Brighton, it's free to download on iOS and Android devices.
It's the first time that a Channel 4 commissioned game has had a sponsor and the deal was brokered by Channel 4 Sales' Amy Jenkins and Laura Flynn, and TRT Direct's David Swannell.
"We're thrilled to be offering a new creative marketing solution to advertising partners by opening up sponsorship opportunities around Channel 4's successful games portfolio," said David Amodio, digital and creative lead.
"boohoo is a great fit for Made in Chelsea's free iTunes chart topping game which will enable them to tap into the show's fashion focussed fans as well as Channel 4's key demographic of 16-34 year olds so active in the world of gaming."
It's the second version of the game, which saw almost 300,000 downloads in its first iteration.
"boohoo is excited to be sponsoring the latest instalment of The Made in Chelsea game. As a pure-play fashion retailer we are always looking for new ways to reach our target consumer and this opportunity has given us a new portal to explore," added Sophie Lockard, senior digital marketing manager.