14 February 2014
Carbon Digital sets up game trailer division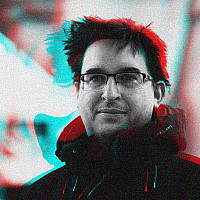 Carbon Digital has announced that it's launching a new Carbon GT brand focusing purely on game trailers and toy commercials.
Based at MediaCityUK, it will specialise in producing CGI for the sector, following work for Formula 1 and Mind Candy's Moshi Monsters' brand, which led to "a surge in enquiries" from the computer games industry.
"Our specialism in character animation, automotive realism and particle effects in particular are in high demand right now, and we saw this as a perfect time to build a dedicated team and specifically marketed service," explained Sue McHugh, MD at Carbon Digital.
"We were delighted to be successful in our application for funding from Creative England as part of their Business Investment Fund, in December last year. Supported by the Government's Regional Growth Fund, the finance will allow us to really drive this offering to this exciting industry."
Carbon GT will be based at The Landing and led by newly appointed business development director, Ian Richardson. Previously Richardson was sales director at Rage Software and the founder of Vector OEM Content.
"We expect to double the team in the first quarter, whilst still remaining focused on first rate output.  We began the year with a fresh branding and we are now ready to take advantage of this gap in the market. Our in-depth experience in scripting and directing cinematic sequences using high-end CGI, will be of huge benefit," he said.
VFX producer, Katie Stanworth will manage the team.