20 January 2014
Screen Yorkshire secures £7.5m European funding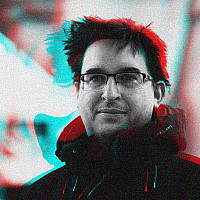 Screen Yorkshire has been awarded an additional £7.5m worth of funding from the European Regional Development Fund (ERDF), with the cash being used to invest in film, television, games and digital through the Yorkshire Content Fund.
Peaky Blinders
The money will be available with immediate effect and be invested in projects that start by the end of 2015.
It comes following an incredibly successful year of film and television production in the region, which has continued into 2014, with the BBC and Ridley Scott already shooting major new projects in the county.
The additional investment means that The Yorkshire Content Fund will double in size, in the last 2 years, it has invested in projects including Peaky Blinders, which has recently been commissioned for a second series, Death Comes to Pemberley, and The Great Train Robbery.
However, the money is also available to games and digital producers who are based in Yorkshire, or who are seeking to establish a base in the region.
"This additional investment of £7.5 million, effectively doubling the capacity of the Yorkshire Content Fund, is a vote of confidence in Yorkshire, in Screen Yorkshire and the effectiveness of the Yorkshire Content Fund in putting Yorkshire at the heart of production across the UK screen industries," stated Sally Joynson, chief executive of Screen Yorkshire.
"Over the past two years we have been able to work with established and emerging UK producers from across the UK as well as those based in Yorkshire to make 18 film and television productions in the region generating work and training opportunities as well as boosting spend within the local economy. By increasing the level we're prepared to invest in key projects, we are also now aiming to work with bigger productions which can further grow and create opportunities for Yorkshire."
Unlike North West Vision, Screen Yorkshire opted to remain independent of national body, Creative England, when it came into being in 2011.
"I can safely say that Warp Films growth over the years has been thanks to the ongoing support from Screen Yorkshire. Back in 2003 we secured business development funding from them and I was able to hire our now head of production Barry Ryan, meaning that there was someone there to hold the fort whilst I got the films off the ground," added Mark Herbert, joint MD of Warp Films, which produced '71 with investment from the Yorkshire Content Fund.
Jessica Brown Findlay will star in Jamaica Inn
"Screen Yorkshire also stepped in at a critical time when some funds fell through close to shooting the film 'This Is England' and that has turned into  BAFTA winning film and 7 hours of TV drama. Our latest film '71 has also been supported by them and we hope to continue working together as we enter our second decade.''
As well as having more money in the Fund, the additional cash will mean that the agency can now consider applications from those seeking greater investments than previously, so in excess of £1m on a single film or television series. Private investment to match fund the ERDF money is secured on a project by project basis.
Since the Fund was launched 2 years ago, it has invested almost £7m in 18 projects. 
"As a production base, Yorkshire has a rich pool of locations for both contemporary and period productions and its skilled and enthusiastic crews are an asset to every production," added David Thompson, head of Origin Pictures, producer of Death Comes to Pemberley and Jamaica Inn.
Screen Yorkshire added that no public funding is used for overheads and that investment returns are invested in a legacy fund to support ongoing content production in Yorkshire.