03 September 2013
Tokyo Digital creates hub for pupils' Educating Yorkshire campaign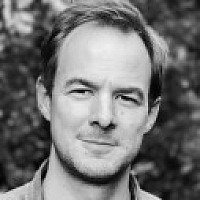 Tokyo Digital has created an online hub for Channel 4 to promote the upcoming release of its brand new eight-part television series, Educating Yorkshire.
The series, which starts on Thursday, provides a fly-on-the-wall look at attending and working in a typical British secondary school.
Educating Yorkshire starts on Thursday
Pupils at Thornhill Community Academy in Dewsbury were tasked with coming up with an advertising campaign for the series themselves, and Tokyo has built an online repository for the results which can be viewed here.
Built as a fully responsive HTML5 web app that slots directly into the Channel 4 website, the hub contains over 60 pieces of tagged content that allows users to search and filter by media type, pupil year and content keywords.
Tokyo director, Aaron Bimpson, said: "We're thrilled to create a digital home for Educating Yorkshire. It's a bold and brilliant idea that transforms the traditional marketing campaign into part of the show's content and it means all the compelling material that couldn't be captured on camera can find a life beyond the lens.
"Channel 4's commitment to its mobile offering means that audiences can enjoy a rich, immersive experience of this Educating Yorkshire content independent of the platform they're viewing it on."
Nik Windsor, business director at 4Creative, added: "From our initial meeting with them, Aaron and the team at Tokyo Digital understood the scope of the task we were facing with the school project we set the kids.
"We required a platform that could house 50 to 350 pieces of content: the nature of the school project meant that until we judged the pupils work, putting a finite figure on the scope of content was impossible.
"We were extremely happy with the partnership and the multi-platform output Tokyo Digital delivered for us."