01 August 2013
iBurbia Studios sets up interactive media lab to compete with The Landing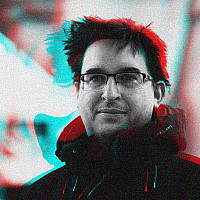 iBurbia Studios has set up its new interactive media lab at MediaCityUK despite a fall-out which saw it pull out of a contract to run the innovations lab at The Landing.
At the time, Nigel Walley of iBurbia Studio's parent company, Decipher, told Prolific North that the facility was "unusable" and he planned to set up a rival lab in the city centre.
Instead the "rival lab" will be right next door to The Landing as iBurbia@MediaCityUK, will be at The Greenhouse, offering the first "open access" to a full suite of UK television systems for software developers, researchers and senior industry managers.
It will give users access to working accounts with the major set top boxes available in the UK as well as SmartTVs, tablets and games platforms. It will also provide access to American, Irish and a number of European platforms for product development.
Asked whether the Interactive Media Lab would work alongside the Innovations Lab at The Landing, Walley told Prolific North:
Walley
"No, it will be running in direct competition with The Landing. The only difference will be that The Landing still can't offer television services."
This was one of the major reasons cited for the company pulling out of the contract.
"It was frustrating to go back to The Greenhouse and start again," continued Walley.
"But, now is a really exciting time for us and for technology. It was great to launch with a workshop with the BBC's Red Button team and we've a lot more to come."
There will be another event in November as new games machines from Microsoft and Sony are launched.
In a statement, Stephen Wild, managing director of MediaCityUK said:
"The interactive media lab strengthens our current media facility offering by bringing in first class technical amenities to cater for our on-site community and those doing business here. We are pleased that iBurbia Studios have decided to locate the lab within the Greenhouse, as it houses a hot bed of media and creative businesses that are evolving with our city. We look forward to seeing the exciting work coming out of the lab and to the events that the iBurbia team are planning."