01 August 2013
Channel 4 retains Yorkshire digital agencies Numiko and Rckt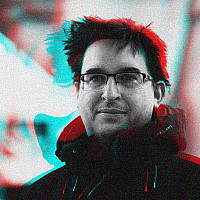 Channel 4 has signed 12 month retainer deals with Numiko in Leeds and Rckt in Sheffield.
This means that each agency will have a guaranteed minimum spend of £100k over the next year. This will specifically for programme support content commissioned by Channel 4 Online.
Channel 4 explained that the agreements were intended to help the digital agencies improve cash flows and potentially support their expansion as well as leading to a more efficient commissioning process.
Their appointment comes following the Channel 4 Online Winter Briefing last December when digital companies were invited to submit their interest in working regularly with the channel.
A further six, including Corporation Pop in Manchester , Chunk, The Connected Set, Fish in a Bottle, Aerian Studios and The Project Factory have been named in a "trusted suppliers pool."
"Through these retainer agreements, we're able to make an on-going investment in creative talent outside of the larger, more established agencies across the UK. We work with a number of regional digital agencies already, but we wanted to demonstrate a longer term commitment to supporting them, and also to find fresh new talent to work with," said Jodie Morris, production manager, online.
"We've been delighted with the projects delivered to us by both Numiko and Rckt in the past and look forward to working with them as trusted partners over the next 12 months. We're also really excited to explore new project ideas with our shortlisted agencies – and to keep on finding new, regional companies interested in working with us as we remain committed to a broad and diverse supply base."
Rckt was established in 2003 and now has a team of 8. It's already worked with Channel 4 on The Mill, My Mad Fat Diary, 24 Hours in A&E and The Plane Crash.
"This agreement marks a significant milestone for Rckt and its relationship with Channel 4. It not only recognises the success of our past projects together, but also the ability and creativity of our team to deliver an original body of work which is enjoyed by a wide audience," said Nick Crossland, senior digital producer at Rckt.
"We always enjoy working with the team at Channel 4 Online and over the next 12 months are really looking forward to working on a diverse range of projects which will help us to push our creative and technical boundaries. We're also thrilled that Channel 4 recognises the thriving creative industries in the North, and the cutting edge digital work that also takes place outside of London."
Jaron Ghain, Numiko's technical director added:
"It's wonderful to be building on a very fruitful relationship that goes from strength to strength, and we're very excited about the opportunities this new arrangement allows. It underlines a commitment on both sides to work even more closely and effectively, creating and delivering excellent digital content and experiences, further enhancing the channel's exciting and thought-provoking output."