15 August 2013
CBeebies launches new mobile app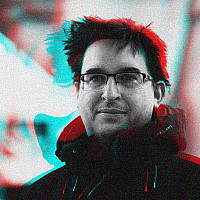 The BBC has released a free CBeebies Playtime mobile App for Android, iOS and the Kindle Fire.
It features a number of characters from the children's channel as well as a special section for "Grown-ups" where they can find out about the learning benefits for each game, find tips to get the most out of the App and record messages for their children.
"We know that our audience want to interact with CBeebies on the go, and we're delighted to launch CBeebies Playtime on such a wide range of devices," explained Patrick Healy, head of product for the MediaCityUK-based BBC Children's.
"The app has been designed to be as accessible and secure as possible, allowing all young children to get the most out of the app, whilst giving parents the assurance and level of control they need."
Up to 4 profiles can be created so that each child can collect their own "CBeebies bugs" as rewards for their progress. A hot air balloon transports the child to each game: Alphablocks Word Magic; Octonauts Cadet Training; Something Special Paint Pop; and Tree Fu Tom Chuckleberry Chase.
"Technology is firmly embedded in children's lives and has opened up opportunities to inform, educate and entertain them in new ways. The CBeebies Playtime app is a great example of this, allowing our youngest audiences to learn through play and get even closer to the characters and shows they love, safely, whenever and wherever they want. We've also introduced several innovative features that let parents share in the fun with their little ones," added Joe Godwin, director of BBC Children's.
Safety features mean that the App doesn't require internet access and should the device be connected to the web, passcodes will prevent children from going somewhere they shouldn't.
Developers explained that the app has been designed to be accessible for all areas of development, including children with special needs.