05 March 2013
Global sports media company Perform set to ramp up Leeds operation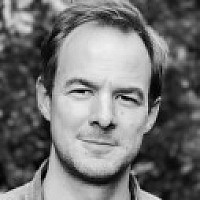 Global sports media company Perform Group has confirmed it has made a major investment that will more than double the size of its Leeds operation this year.
The FTSE250 company, which operates in 23 countries worldwide, told Prolific North it will also be moving to new Leeds city centre premises later this month from its current base in Princes Square.
The recruitment drive, which intends to increase the number of Leeds staff from 20-25 to up to 60 by the end of 2013, is intended to establish Leeds as the centre of Perform's UK consumer offering.
A full breakdown of the new roles can be seen on Perform's website.
Using its huge digital sports rights portfolio as well as its own network of sports website and video properties, Perform commercialises multimedia sports content to business partners and consumer markets around the world.
Goal.com
Its Leeds office will be focusing on enhancing its current consumer products, such as Goal.com - which Perform says is the most popular sports website in the world - streaming website Livesport.tv and football database site Soccerway.com.
Goal.com has 450 editorial staff around the world but its editor in chief is based in Leeds.
The expansion will also see Leeds develop its capacity as a strategic centre for popular foreign sports websites including Germany's Spox.com, Australia's Sportal.com.au and Turkish site Mackolik.com, although the content for these sites will still be produced locally.
Perform currently has three other UK offices, all in London. Its last financial figures, for 2011, showed revenue up 53% year on year to £103million.
Last year its joint chief executives Simon Denyer and Oliver Slipper cashed in shares in the group, netting Denyer £4.2m and Slipper £1.12m.