13 March 2018
New Coronation Street set unveiled - complete with Costa Coffee, Co-op and Manchester bomb memorial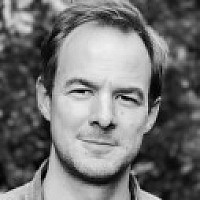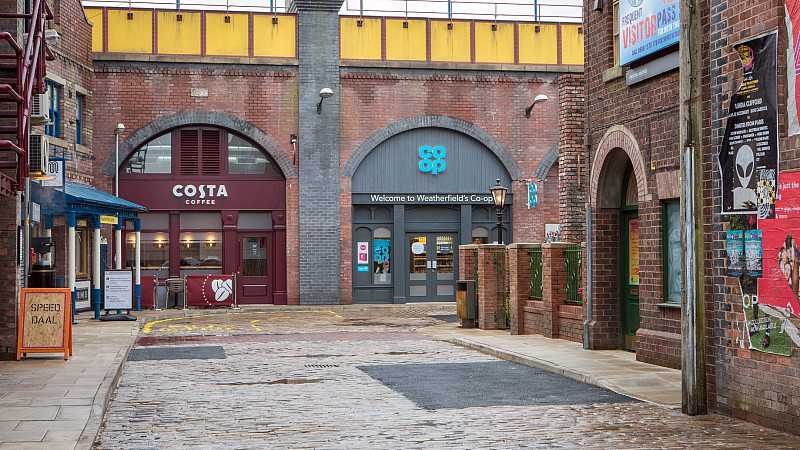 ITV has unveiled a whole new street on the Coronation Street set - complete with a Costa Coffee, Co-op and a tribute to the victims of the Manchester Arena bomb.
For years the area surrounding the terraced houses, Rovers Return, corner shop, cafe and newsagents has existed only in the viewers' imagination, but from May fans will be able see what life is like beyond the cobbles of Britain's most famous street.
Victoria Street will also include eateries, an urban garden, Weatherfield North tram stop and a police station.
The urban garden will include a specially commissioned, mosaic covered, memorial bench in the urban garden in memory of Coronation Street superfan Martyn Hett and all those who lost their lives in the Manchester Arena bomb in May 2017.
First look at the new Corrie set
'Wider Weatherfield' will be seen on screen for the first time on Friday 20th April.
The Costa Coffee and Co-op follow a product placement deal agreed earlier this year, and represents the first time that real retail outlets will be represented on the set.
Kate Oates, Series Producer, said: "The Victoria Street extension represents an exciting chapter in Corrie history: an amazing new stage, full of dramatic potential. Our amazingly talented design team have created everything from scratch - but it still manages to have the feeling of always having been there, just around the corner."