18 October 2017
Dragons' Den tanning brand found to break UK advertising rules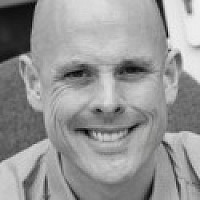 A self-tanning brand that became internationally successful after appearing on Dragons' Den has been found to break UK advertising rules.
Skinny Tan went from a start-up to global success after founders Louise Ferguson and Kate Cotton made the most successful pitch in the history of the show in 2013. They had a total of nine offers from the Dragons, eventually accepting an offer of a £60,000 from Kelly Hoppen and Piers Linney in return for a 10% stake.
The company expanded onto the UK high street and is bidding to break the North American market. But rival PZ Cussons filed complaints to the Advertising Standards Authority about Skinny Tan's claims that it was the number one brand in the UK, a natural product and would make women "look thinner" and "instantly toned".
"It can hide cellulite … and make [it] look visibly smoother and less obvious," the company had claimed, while on its Facebook page it stated that the product was the "world's first tanning range to combine a natural tanning agent with natural skin smoothing and cellulite firming in one".
The ASA said the claims went beyond describing cosmetic effects and would require an "appropriately robust body of evidence". Skinny Tan was only able to provide trials by volunteers with evidence based on observations about their physical appearance.
"We considered that this did not constitute a substantive body of evidence to support the claims," the ASA said. "We therefore concluded that the claims in the ads were misleading."
The ASA said Skinny Tan broke the UK code four times. Claims that the brand was number one in the UK, based on sales in Superdrug only, were deemed to be misleading and not to be used again.
Dragons' Den used to be filmed at MediaCityUK and is now shot at The Space Project.