17 October 2017
BBC's Crimewatch to be dropped after 33 years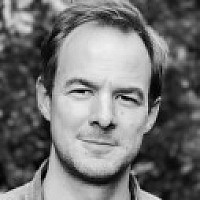 Crimewatch, one of the BBC's longest-running shows, is being dropped after 33 years.
The programme, which is hosted by Jeremy Vine and Tina Daheley, has been credited with helping to solve investigations including the murder of Liverpool toddler James Bulger.
Daytime show Crimewatch Roadshow will continue on BBC One.
In a statement, the BBC said: "We are incredibly proud of Crimewatch and the great work it has done over the years.
"This move will also allow us to create room for new innovative programmes in peak time on BBC One.
"We believe the successful Crimewatch Roadshow format in daytime is the best fit for the brand going forward and we will increase the number of episodes to make two series a year," the BBC said.
Former presenter Nick Ross, speaking on BBC Radio 4's Today programme, said: "I'm amazed that it's gone on for so long. And it's a tribute to the team they've kept it going.
"When it started, it was revolutionary. Up to that point, television and radio basically talked at the audience. There was no internet, very few phone-ins, this was a programme where the audience could talk back and could actually influence the end of the programme.
"This sort of revolutionary thing then had a huge impact on television generally and has kept going for 33 years despite all the changes in technology."