24 August 2017
ITV Studios to produce factual drama for BBC One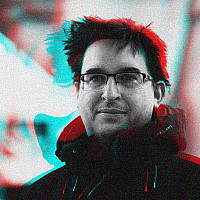 BBC One has ordered a new factual drama from the team behind The Moorside and Appropriate Adult.
The Barking Murders (working title) will be executive produced by Jeff Pope and written by Neil McKay.
It aims to go "beneath the headlines" to shed new light on the crimes of serial killer, Stephen Port. It will focus on the families' fight to uncover the truth.
"Four young men with their entire future ahead of them lost their lives in a brutal and tragic way. This is a story not only of the consequences of that loss but also of the extraordinary courage and resilience shown by those who loved them as they sought truth and justice. It is a privilege to be able to tell it," explained McKay.
The 3 x 60 minute drama will be produced by Ken Horn and was commissioned by Piers Wenger, controller of BBC Drama, and Charlotte Moore, director of BBC Content for BBC One.
"I think this is an opportunity to say something about how we don't always have to accept what we are told by those in authority, and how determination, sheer bloody-mindedness and - above all else - love, will always triumph," added Jeff Pope, executive producer, ITV Studios.
The commission was announced at the Edinburgh Television Festival, where Charlotte Moore also revealed that BBC One had achieved its highest audience share in a decade.