31 August 2017
BBC obituary editor says he's "bored" by Diana coverage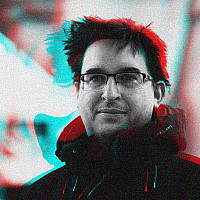 The BBC has responded after its obituary editor criticised its coverage of the anniversary of Princess Diana's death.
Lancashire-based Nick Serpell has been "reminded of his responsibilities" after posts on social media.
When colleague, Simon McCoy wrote on Twitter that he was reporting on 20 years since the death of Diana and asked for people's thoughts, Serpell responded "Bored."
That Tweet has since been deleted. He also retweeted Times journalist, Iain Martin, who said BBC Newsnight's report on Diana was "incredible drivel."
Incredible drivel on @bbcnewsnight abt Diana. It is simply not the case everyone capitulated to the madness that week. Millions of us didn't

— Iain Martin (@iainmartin1) 30 August 2017
According to the Daily Mail, he also posted on Facebook:
"Hopefully today will the last on which we have to suffer mawkish media Diana drivel."
Serpell points out on his biography the views expressed on his Twitter profile are his own.
"The BBC has clear guidelines covering the use of personal social media – the journalist has been reminded of them and of their own responsibilities. The BBC has rightly marked the anniversary of the death of Princess Diana," a BBC spokesperson told Prolific North.