17 August 2017
Back in Time strand returns to BBC Two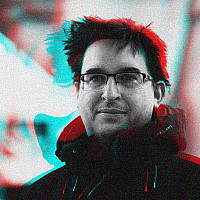 Sara Cox will be presenting a new series of Back in Time, based in Yorkshire.
She'll be hosting the strand alongside social historian, Polly Russell, as a family of 5 go back in time from 1918 to the present day.
They'll be immersing themselves in the daily lives of working families from the North of England, from custard tarts to curries.
"I was so excited when I heard I'd got this job I almost choked on my black pudding," joked Bolton-born Cox.
"Being a big fan of Back In Time I can't wait to journey back through the years, and eat my tea up north with a new family in Yorkshire as they explore the social history of and get stuck into grub from the place I'll always call home - the glorious north."
The family will carry out the jobs done by their ancestors and experience everything from seaside day trips to northern should and a meal out at one of the first Harvesters.
"The success of Back In Time shows how much BBC Two viewers enjoy this truly distinct programme that follows a family on a fascinating and challenging adventure through the decades. I'm excited to welcome Sara Cox to the Back In Time team and looking forward to seeing the show back on screens in the new year," added Catherine Catton, commissioning editor.
The new series is due to TX early 2018.