07 December 2015
Barclays returns as key sponsor for Educate - North conference and awards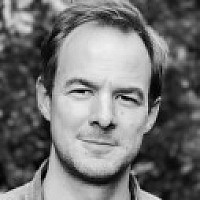 Barclays Bank will be a key conference sponsor for the second Educate – North Conference and Awards, which takes place on Thursday 21st April 2016 at The Hilton Hotel in Manchester.
Barclays, one of the largest financial providers to the higher and further education sector in the UK, will once again join The Telegraph Media Group to host the conference.
Barclays join The Telegraph in hosting the conference
This year's inaugural award ceremony, held on the evening of the conference, saw awards handed out to the likes of the University of York, University of Huddersfield and Newcastle College.
Barclays will also be taking centre stage to showcase the new technologies it is introducing into the sector to support the services it provides to staff and students on campuses across the North of England and UK.
Angela Potter, relationship director for Barclays Education and Local Government, said: "We were delighted by the success of the inaugural conference and awards in 2015 and pleased that the organisers immediately invited us to return to help them build Educate – North into a series of important and substantial 'must attend' events for a sector which is changing rapidly."
She added: "In 2016 we hope to see Educate not only highlight the best practices of the University/HE sector but also show how we can all work together to bring new jobs, investments and ideas from the sector into the real economy and benefit society as a whole."
Educate - North co-creator Rob McLoughlin
The academic chairman of the conference is Professor Sir Cary Cooper CBE from Manchester Business School while the chair of judges is Professor Phil Harris (Chester). Former University of York executive Nik Miller, now of The Bridge Group, is also a leading advisor.
Rob McLoughlin OBE, one of the creators of Educate, said:"Twenty five per cent of all the UK's academic staff are in the North of England, it is a sector worth billions to the counties which make up the region.
"Therefore it's terrific to have Barclays' expertise and support back on board alongside the Telegraph.
"We will celebrate world class success in 2016 but also want an honest debate about the sustainability and development of a multi-billion pound driver of our economy. Barclays' backing allows us to do much more of that analysis and thinking."