27 May 2015
Top Integrated Agencies event: 9 July: Dave Bell, Rich Marson and Sue Little to speak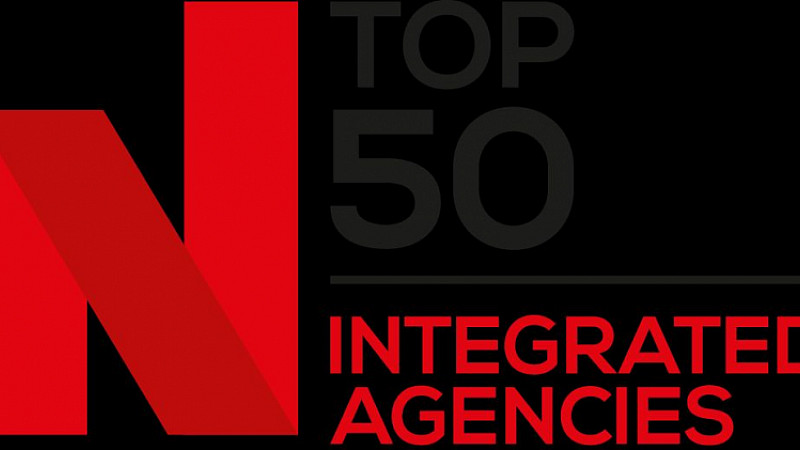 Prolific North is delighted that Dave Bell (chief executive, Cheetham Bell), Rich Marson (planning director and co-founder of Home) and Sue Little (CEO McCann Manchester) will be the three guest speakers at our second annual Top 50 Integrated Agencies event on Thursday 9 July.
Last year, this unique free-to-attend event at Barclays saw a packed house of agency and marketing professionals listen to our three guest speakers (Neil McKay, Phil Dean and Martin Jackson) discussing issues relating primarily to mergers & acquisitions in the marcomms sector.
For this year's event on Thursday 9 July, again at Barclays TMT (Technology Media telecoms) Northern HQ in Manchester, the focus of the 90 minute event switches to establishing, building and developing agencies and agency brands.
The live Integrated Agencies event follows on from the publication of Prolific North's definitive listing of Northern agencies published in November last year. That publication and the event on 9 July was and is supported by Better Placed Recruitment.
Attendees at the event will be able to take some time out of their busy schedules to mix with fellow leading practitioners, chew the fat, share insights and hear many pearls of wisdom dispensed by our three outstanding speakers.
The Integrated Agencies event on 9 July is open to owners and senior managers of Integrated Agencies and marketers from across the North. Space is limited to just 70 attendees at the event and for those interested in attending, please register your early interest at this link here as the event is likely to be oversubscribed once again.
Our three guest speakers have been chosen for their varied experiences in establishing and building agencies at different stages in their cycles and between them, they will be sharing an enormous amount of collective and individual wisdom, no doubt with a good dose of humour thrown in for good measure!
The informal event on Thursday 9 July starts at 4 for 4.30 and following the three speakers' presentations, there will be a Q&A session which will close by 6pm after which there will be drinks courtesy of Barclays.
The Top Integrated Agencies event on Thursday 9 July: the three speakers
David Bell Cheetham Bell
David Bell, CEO Cheetham Bell
David has a PhD in Ancient Greek which he earned following an eight stint at Edinburgh University between 1979-87.
He subsequently joined ICI as a brand manager in 1987 before moving across to the agency side two years later when he became an account manager at what was Barrington Johnson Lorains in 1989.
He stayed there for three years before he left to establish Cheetham Bell in 1992 along with his co-founder Andy Cheetham.
In 2001, Cheetham Bell merged with JWT Manchester 2001 to become CheethamBellJWT, a subsidiary of WPP plc.
In January this year, the agency restructured and once again became Cheetham Bell.
Rich Marson Home
Rich Marson, Planning director and co-founder Home
Home was ranked number three in Prolific North's Top 50 Integrated Agencies
Rich is the planning director and a shareholder and co-founder of Home, a leading integrated agency with offices in Leeds, London, Gibraltar and Sydney.
He has 18 years' experience in the industry, specialising in providing consumer insight, brand strategy and creative planning for clients spanning a wide range of sectors and including brands like Thomas Cook, Tate & Lyle, William Hill, Jet2.com, Mira Showers, Interflora and B&Q.
Outside work, he is a father of two and admits to being a long suffering Tottenham Hotspur fan…
Sue Little McCann Manchester
Sue Little, CEO McCann Manchester
Ranked number one in Prolific North's Top 50 Integrated Agencies
In 1998, Sue moved from media into agency management, becoming MD and subsequently CEO of McCann Manchester and, in this role, she has created the largest integrated agency in the UK. Sue has worked across a broad range of brands including London 2012, UPS, Peugeot, Durex, Aldi and npower.
Sue's proudest achievement was when the agency was given the once-in-a-lifetime opportunity to work on the London 2012 Olympic and Paralympic Games. McCann Manchester delivered a number of key milestone projects for London 2012 over the course of four years, working alongside McCann Worldgroup.
McCann Manchester employs over 350 staff at its HQ in Bonis Hall and enjoys a turnover in excess of £100m. In 2012, McCann Manchester acquired Lakestar Media what market observers suggested was likely to be an eight-figure sum.
When not working, Sue's passions are shopping, travelling, gardening and staying healthy enough to do everything.