19 October 2015
A&P signs up as third event partner for ProlificNorthLive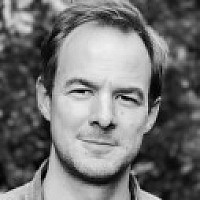 The integrated agency A&P has signed up to be the third event partner for ProlificNorthLive.
The Preston-based company joins our first two event partners, Smoking Gun PR and mclcreate, with a fourth and final partner to be announced shortly.
A&P recently celebrated its 25th birthday and, with 48 employees, is looking forward to celebrating another milestone - 50 staff - by ProlificNorthLive, which is taking place at Emirates Old Trafford on February 2, 2016.
The agency works with blue chip accounts across the UK and Europe, providing a full service, multimedia offering for a client roster which includes Redrow Homes, Vimto, Daf, Speedy, Furness Building Society, Breville and Sefton Council.
A&P has broadened its offer over recent years and in addition to strengthening its content offering, enhancing its PR, social and digital divisions, there is now also an in-house film division, complete with full editing suite.
Managing director Clare Briscall said: "A&P is delighted to support and be involved in what is proving to be the opportunity for the North of England to celebrate our prowess at storytelling and creating content in many varied and powerful ways."
With a flurry of bookings over the past couple of weeks, there are now over 50 companies and organisations signed up to exhibit at and partner with what will undoubtedly be the biggest ever media, marketing and creative industries expo to be staged outside London.
There are still well over three months to go before the expo, so we are confident we will have a sell-out inaugural event of 80 exhibitors and partners.
To find out how your business can get involved, please contact Dunstan Carter on 07940 423202 or by emailing dunstan@prolificnorth.co.uk.
You can register to attend the event here - http://live.prolificnorth.co.uk/register.