13 April 2015
Barclays announced as sponsor for Educate North conference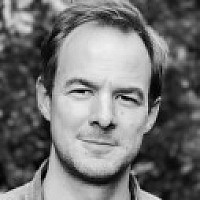 Barclays Bank will be a key conference sponsor for the inaugural Educate – North Conference and Awards, which takes place on June 3rd 2015 at The Hilton Hotel in Manchester.
Barclays, one of the largest financial providers to the higher and further education sector in the UK, will join The Telegraph Media Group and others in staging these new events.
Educate - North will celebrate the world class success of the university and HE/FE sectors across the North while also debating the future direction and threats to their long term sustainability and success.
The University of Liverpool's prestigious Management School will also unveil detailed research on the contribution the growing sector makes to GDP across the regions and the UK as a whole.
Professor Sir Cary Cooper CBE
The academic chairman of the conference is Professor Sir Cary Cooper CBE, the chair of judges is Professor Phil Harris and former University of York executive Nik Miller, now of The Bridge Group, is a leading advisor.
Chris Hearn, head of education at Barclays, said: "This is an important and worthwhile initiative which we are delighted to support.
"It will bring together the academic community in the North and those who work or carry out business with the sector. It will allow us all to place it the under the microscope and test its ability to cope with worldwide competition, potential changes in funding mechanisms and growth.
"The conference will also focus on best practice and demonstrate how great academic ideas can translate into life changing products and businesses. The North is playing a hugely significant role and it's only right that the event will provide a national stage for this debate'.
Rob McLoughlin OBE, one of the creators of the events, added: "We are very pleased that Barclays are joining our impressive list of partners including UMIP (University of Manchester's commercial and Intellectual Property arm); The Telegraph Media Group and other names which will be revealed shortly to make this an important and serious event which will of course, celebrate but also probe the strengths and weaknesses.
"The line-up of speakers is impressive and I'm told that the quality of entrants to the awards is as high as you'd expect. It is shaping up to be a night and day in June which no one who is interested in academia or the knowledge economy or who wishes to transact with the sector should miss."
Tickets for the awards and conference are available on www.educatethenorth.com.