17 March 2015
University of Manchester's UMIP partners with Educate – North Conference and Awards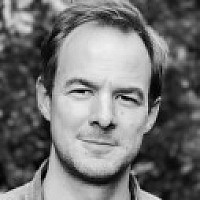 The University of Manchester's agent for Intellectual Property (IP) commercialisation, UMIP, has been named as a key partner in the forthcoming Educate – North Conference and Awards, which is being staged for the first time in association with The Telegraph Media Group in June.
UMIP has overseen £275m of investment by third parties in over 30 spin-out companies created from University of Manchester innovations since 2004. Additionally, the University's IP enterprises have generated over £70M to the university through the sale of shares in spin-outs, licensing income and through IP grants and contracts activity.
Rob McLoughlin OBE, one of the conference founders
In 2008, the £32m UMIP Premier Fund was established - the largest venture fund dedicated to one University in Europe. UMIP is entirely owned by The University of Manchester and is a division of UMI3 Ltd, the university's innovation company.
Tony Walker, UMIP's director of enterprise and business development, said: "We are delighted to link up with the team behind Educate – The North Awards and Conference and in particular to sponsor the afternoon session on 3rd June at The Hilton Hotel in Manchester.
"This will focus on how higher education institutions can successfully work with entrepreneurs, business angels and venture capitalists and many others to create new licences, joint ventures and new spin-outs from academia. Clearly the world is excited by graphene and its potential but we hope to take this opportunity to highlight our success in other key areas and demonstrate how ambitious our plans are to build on the success of UMIP's first 10 years."
Rob McLoughlin OBE, one of the founders of the conference, said: "We are delighted that UMIP are embracing this opportunity to demonstrate the world class success of our institutions across the North of England and to debate with universities and colleges across the region how they can exploit the commercial opportunities and potential lying within academia for the benefit of society.
Professor Sir Cary Cooper CBE will chair the conference
"The idea behind Educate is to look at current achievements and then the threats and opportunities ahead as we emerge from the General Election where funding is going to be a critical campaign issue.
"We are pleased to have assembled a fabulous line-up of speakers to examine these issues and a panel of judges unsurpassed in experience to select the best winners in a range of challenging categories."
There are 21 awards now open for entries via www.educatethenorth.com and tickets are available for the awards dinner and conference.
The academic chairman of the conference is Professor Sir Cary Cooper CBE, assisted by the chairman of judges, Professor Phil Harris and Nicholas Miller of The Bridge Group and formerly of The University of York.
For more information, please contact Rachael Snelson of Don't Panic Events on 01706 828855.