10 December 2013
Global Reach 2013 presentations now available to view online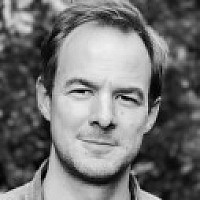 A series of videos from Prolific North's inaugural Global Reach conference are now available.
The videos were produced by UKFast, one of four partners for the event alongside the BBC, MIDAS and Creative England.  The conference itself was hosted by Bruntwood.
Held in Manchester on November 30, Global Reach 2013 set out to identify creative and media companies in the North that either have an overseas operation or are owned by a global organisation.
The initial findings of an accompanying research study were presented at the conference, with a full detailed report to be published separately as a downloadable PDF.
Additionally, seven leading figures were also asked to deliver short presentations illustrating different facets of the 'global' nature of the North. All of these presentations can be accessed below, but first here is a summary of the conference:
The Speakers
Graham Bryce, MD of Bauer Place, offered some new insight into the history and reach of parent Bauer, a family-controlled company based in Hamburg. Founded in 1875, Bauer now reaches over 200 million consumers in 17 countries via 500 plus media brands. Interestingly, with so much (MediaCity) focus on the BBC and ITV, Bryce reminded the audience that the company's total output reached around 20 million people in the UK every week, a 39% market share, bettered only by the two major broadcasters, the BBC and ITV. Bryce's day to day job involves overseeing Bauer's dozens of leading radio stations, primarily in the North and Scotland.
Rob Shaw, CEO of digital agency Epiphany in Leeds, delivered a tailored case study on the background to his agency's choice of Sydney as its first overseas base. Established nine years ago, Epiphany currently employs 140 staff – five of whom are now based in Sydney. Although Epiphany is already successfully actively selling its expertise internationally in over 30 countries serviced from its Leeds base, Shaw took the audience through the process of how and why the agency decided it wished to establish an overseas presence. Cultural issues, both in Epiphany and within the contrasting markets of the UK and Australia were frankly aired and Shaw was candid about the sometimes frustrating pace of development in Australia which encouragingly was now coming good as the Sydney office was now not only generating work of its own form eight retained clients but was also adding to Epiphany's output by offering 24/7 coverage for UK and European clients.
Dominic Allon, a director of Google UK took a different tack. Rather than focus on the North per se, Allon looked at the global growth in e-commerce and digital development and then subsequently offered a personal view on the North's ability to capitalise on the opportunities. Global e-commerce is forecast to rise from $1.1 trillion in 2012 to over $2 trillion in 2016 and forecasts suggest that UK brands will be generating online sales from their overseas markets of c£28bn by 2020 comprising 40% of their total sales. To ensure companies maximised this potential, Allon offered a number of key drivers before finishing by saying that companies needed excellent agency engagement and support if they were to fully capitalise on their digital propositions and that in Google's view, Northern agencies in particular demonstrate excellent responsiveness. This he suggested, would be the key reason why Northern digital agencies could continue to outperform.
Ian Haythornthwaite, CFO of BBC North, reminded the audience with a series of facts and figures, just how significant the investment in BBC North has been. Over 2,500 staff are now based in Salford and the figure can rise to 3,000 depending on productions. A further 1,000 posts are still due to be relocated from London to Salford in the next few years and Haythornthwaite cited a separate study which suggested that a further 10,000 jobs would be created around the broadcast/digital offer in Salford over the next decade on the back of £1bn plus investment. He also advised the audience that although the TV and radio output of Salford might capture most of the headlines, actually much of the growth was coming from the BBC's digital delivery with now six out of ten digital services now being handled out of Salford. Haythornthwaite concluded by saying that although the BBC saw a great future in delivering content digitally and internationally, back in Salford, they were determined to engage with the local community and to ensure a greater diversity of employees at the BBC.
Margaret Hicks-Clarke, head of operations at the Press Association offered up a potted history of PA which was founded in 1868. PA, a global provider of news, sport, weather and increasingly multi platform content for broadcasters and publishers, employs over 1,000 staff in the UK with further staff in operations in India and Hong Kong. Over 500 of the UK staff can be found at the company's Howden base in East Yorkshire. When PA took the decision in early 2000 to create a new central news gathering operation, the choice of Howden was actually determined ultimately she said by a management visit to what was then a small operational subsidiary whose location impressed the management who were looking for a site which would offer both a new diversity for PA and a location where growth could be driven hard. (Echoes of the BBC decision a few years later?). Staff were relocated from operations in Leeds and London and since the base opened in 2002, staff numbers have steadily climbed and are now at their highest level.
Rob Morrice, chief executive officer of SteinIAS, delivered a more idiosyncratic presentation complete with images of his voyages around the world on behalf of Einsteinian as it embraces cultural difference. Morrice told delegates that on arrival at the Bollington Cheshire-based B2B agency a few years ago, he gradually saw an opportunity to take the agency global, particularity if it embraced the opportunities being offered up by the fast-changing digital landscape. He met his future US 'partner' at an awards do in the States with his oppo at Stein confiding that his agency was doing well in the States but struggling to offer services outside while Morrice acknowledged that IAS was doing well offering marcomms across Europe but not elsewhere. A one year courtship took place following which a the two agencies merged in 2013. Stein remains the US HQ while Bollington is the HQ overseeing activities driven from two UK offices, Paris and Shanghai. In the future, Morrice said that the agency was exploring new bases in San Francisco, Istanbul and Mexico or Brazil.
The final speaker, Alex Connock, managing director of TV indie Shine North, delighted the audience by offering up a number of observations which sought to challenge perceptions about Manchester and the North including two references to the widely acknowledged poor quality of Metrolink services. While also celebrating the fact that the BBC has invested so much in Salford which had subsequently enabled him to establish a new Northern base for Shine TV, he also suggested that the BBC's growing dominance at Salford was an issue that did – and would increasingly – require some sensitive management. In the long-term, the city was on a roll he said. If city fathers across the UK, keen to internationalise their cities' global reputation, were seeking ways to help them develop said reputations, they would need two ingredients: Premiership football and TV, attributes which Manchester has in spades. No other city outside London he suggested had such a global profile and as the region continued to get to grips with its post-industrial heritage, its emerging platforms of broadcasting, learning, sport, knowledge and content, would offer significant potential for continuing growth.
Prolific North would once again like to thank our four partners: the BBC, MIDAS, Creative England and UKFast and Bruntwood for hosting the conference.
The event was supported by: